If there's one thing I have always felt was true about Taco Co., in the heart of Benson, it's that Taco Co. can't be taken too seriously.
For whatever reason — perhaps its because we're coming out of a year of cooking our own food at home — I haven't yet feel like serious food. (I think I will, in a mere few days, when we will be fully vaccinated, can cautiously return to sitting inside restaurants and the whole city's dining scene opens back up to us, much to my delight.)
Anyway. We found our way to the massive patio behind Taco Co. (the "margarita garden, as I believe it's known) a few weeks ago, on one of the first spring days balmy enough to make one really feel like putting on real clothes and going out.
If you get there early enough (I'm talking 5pm early) you can easily snag an outdoor seat. We sat down to the succinct menu and checked things out. Taco Co. serves just a few items: margaritas. Beer. Puffy fried tacos. Queso. Guacamole. Rice. Beans. And you know what?
It felt totally right right now, to have food so simple and a menu so easy that you can simply choose one of each. (Maybe two, when it comes to those margaritas.)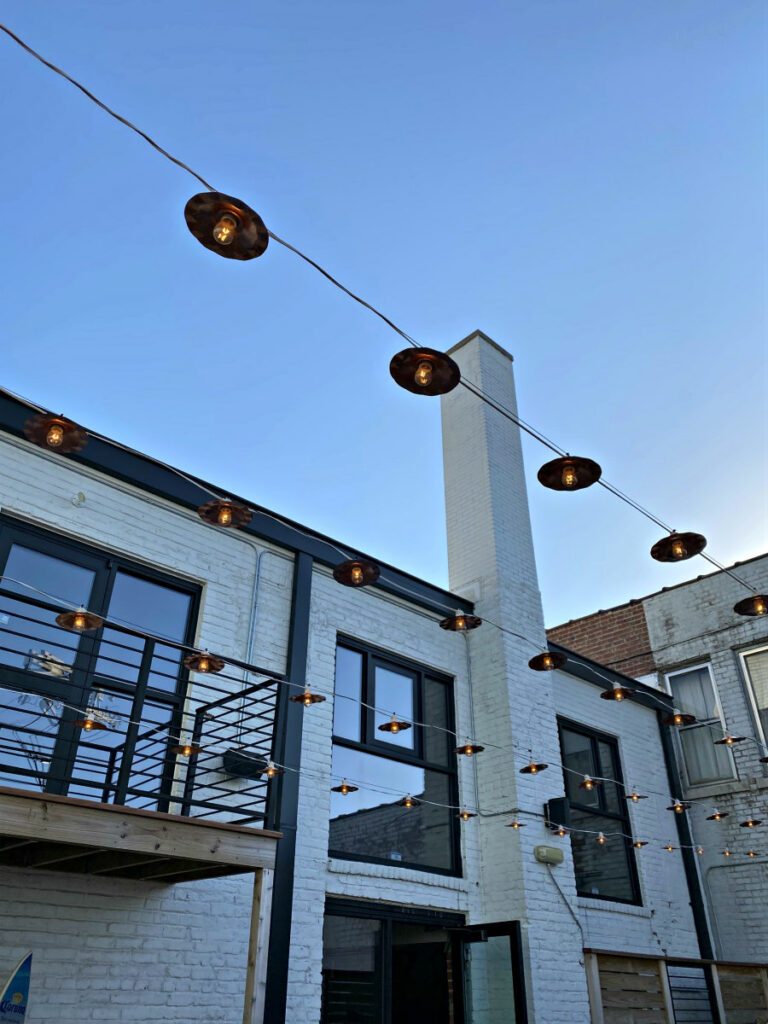 I'll admit it also could have been that evening's blue, blue sky. Or the Reggae on blast. The perfectly lit patio. The fact that I ran into a friend I hadn't seen in a year and exchanged my first friend hug with her after that very long year. The tequila. The memory of my real, actual life wherein I used to do this almost every night.
Whatever it was, I can say I enjoyed it. Immensely. One word of advice, though: do try and sit outside. The inside dining area seemed uncomfortably packed.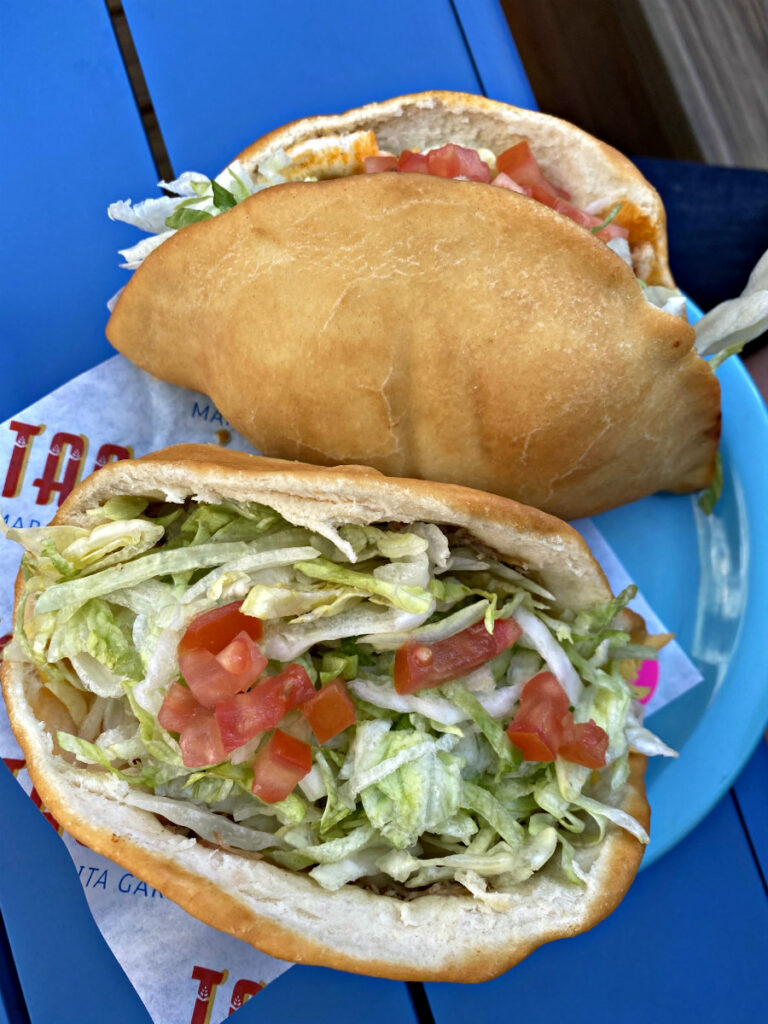 Don't expect a gourmand experience here. It's puffy tacos, people. That is the only thing Taco Co. really does, and thank the taco gods (or owner Michael Sanchez' grandma) because they do them exceedingly well. Their tacos are based off a family recipe for a crunchy, just greasy, flaky Americanized version of tacos that are one of the best versions of this particular specialty you are likely to find in the city. Most of the menu's choices are filled with a no-fuss combination of sauce, meat, cheese, lettuce and tomato. It's a formula that's entirely successful in this context.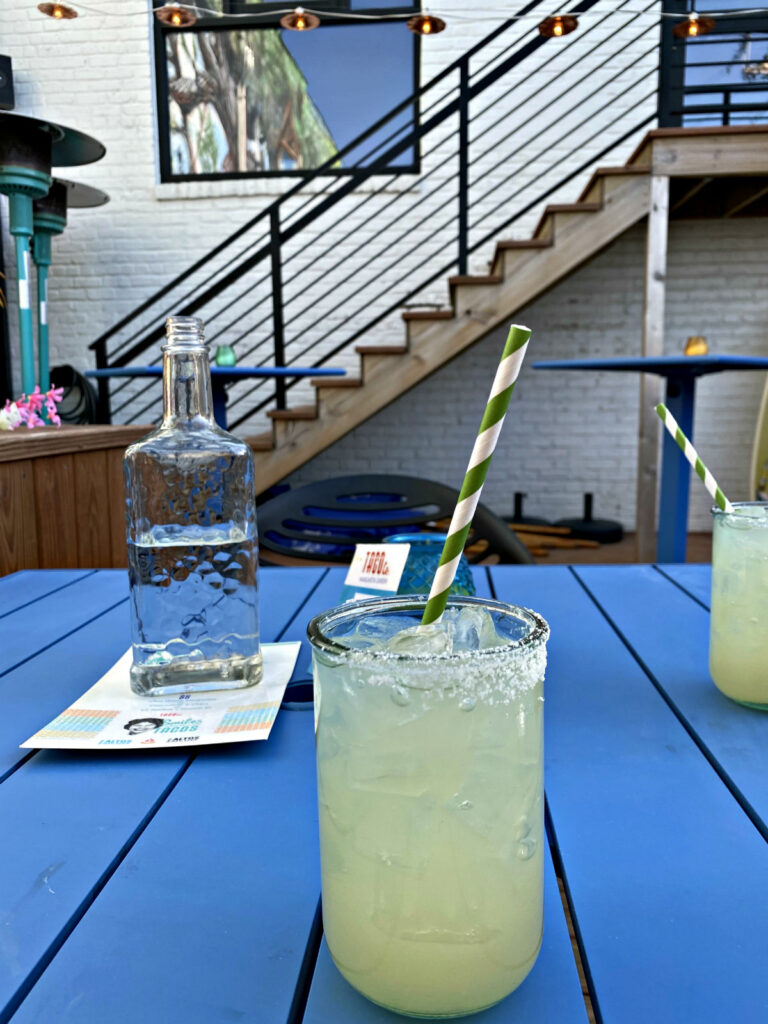 Do not kid yourself and think you can eat two of these tacos. Order one, and finish it along with all your sides, dips and chips, and then consider a second. I'd recommend, without hesitation, the pork or beef tacos. They're the best, most flavorful on the menu.
If you ignore me and order two, be prepared to take one home, or leave one behind, because it's very, very challenging to consume two whole puffy tacos and all the sides you're going to want, too. (See: queso, homemade chips, pork rind topper.)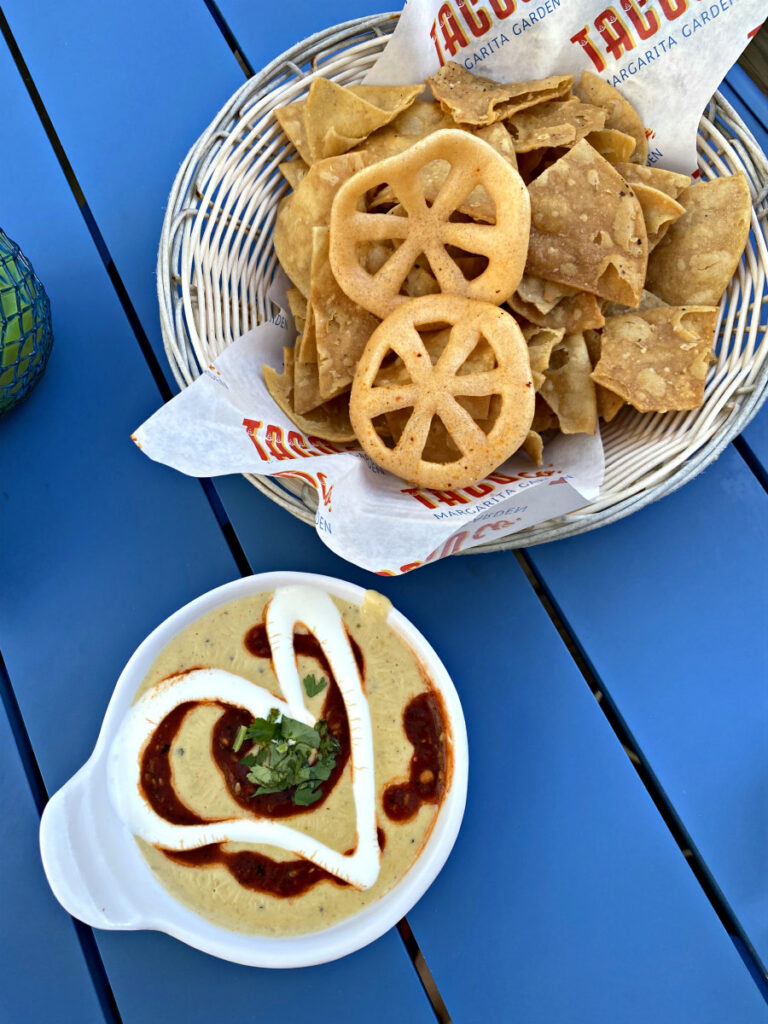 So that's it. That's basically the review. Go sit on the Taco Co patio. Enjoy it. Relish in how inexpensive it is. Don't sleep on the queso. Have a good time in spite of yourself.
We'll have plenty of time to get serious again in the future. For now, let's just have some fun.