I've eaten a lot of fancy hamburgers in my day (I did a whole Food Prowl back in the day on the topic of gourmet burgers, which you can read at this link and this link.)
Way back in 2013, our team named the Grey Plume's gourmet burger as our favorite, and I remember at the time having a bit of sticker shock when I saw how much it was ($16 as it was on the menu, $24 topped with pork belly and a whopping $31 topped with a slab of foie gras, which, of course, we tried.)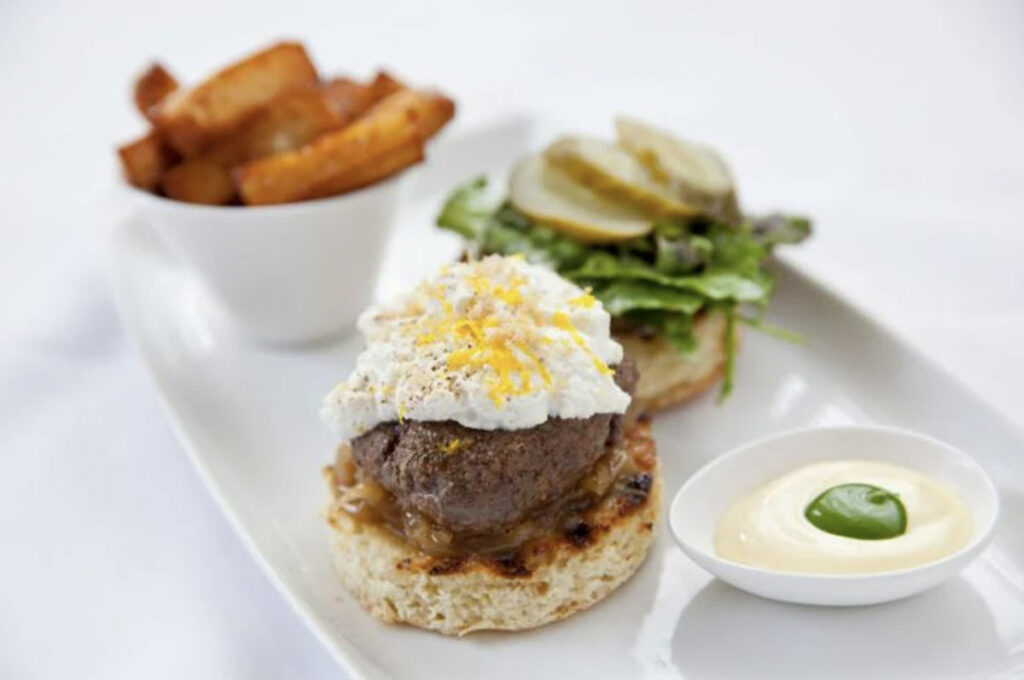 Since then, I've had many fancy burgers both in and outside of Omaha, and I think the new title of "fanciest" in our town probably has to go to the burger at the Committee Chophouse, which, as its $23 price tag might suggest, is damn delicious.
It comes with flavor-loaded toppings: a warm, creamy blue cheese fondue with a pleasantly salty finish that juxtapose beautifully next to earthy grilled mushrooms and a sweet condensed shallot jam. A smear of Committee steak sauce decorates the soft bun.
But the patty here is standout too; like the burger at The Drover, the expert cooks at this steakhouse kitchen can get the ground beef at any temperature a diner wishes. As usual, I got mine medium rare, and it arrived perfectly pink at the center.
I got my burger last week with a tossed side salad, though generally speaking I'd get it with their excellent house French fries.
So yeah, it's expensive for a burger. And perhaps it might not be for everyone — one Twitter user has already gotten after me for ordering a burger at a steakhouse, because in his mind, I'd wasted a trip to a good steakhouse.
But if you're someone like me, who eats out a whole lot, or if you simply want to have the Committee experience for a tad bit lower price, well. I'd recommend it without hesitation. It's worth every penny.