Speaking of cheese, I don't know what it is, but I love a cheese ball around the holidays. They are simple to make, almost always delicious, appeal to everyone and look great with a side of Ritz. For Thursday, I got assigned an appetizer, and I'll be making this Gruyere and Thyme Cheese Ball coated with toasted pumpkin seeds.
Now I'll turn things over to Matthew for the cocktail portion of the afternoon.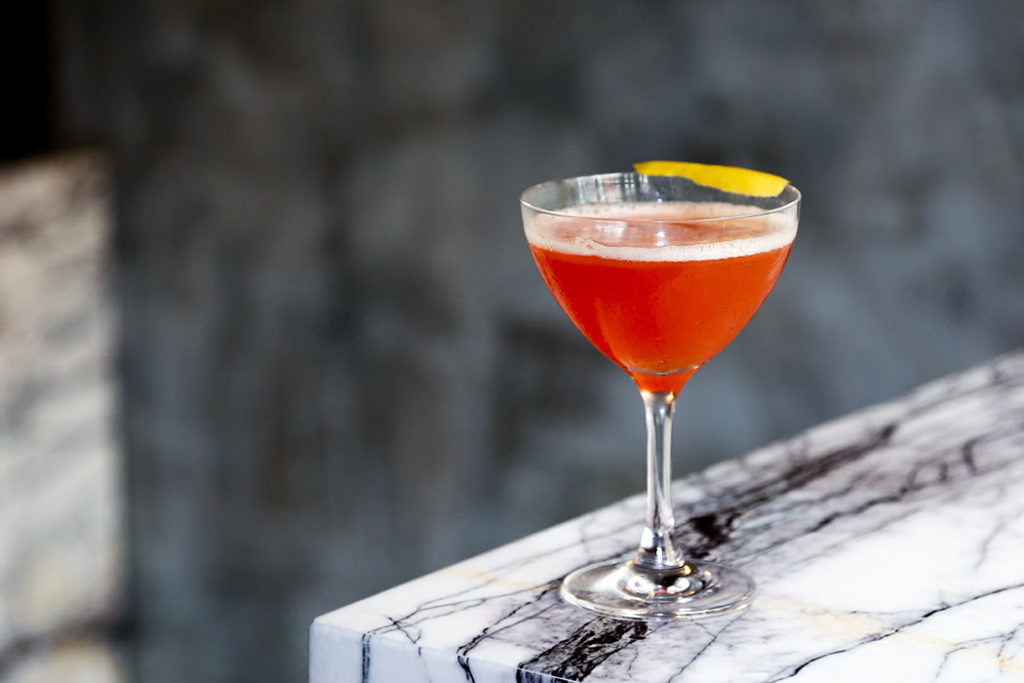 Bad in the kitchen? Terrified that relatives will soon start talking Election 2020 'round the Thanksgiving dinner table?
Here's my suggested solution, a worthwhile way to spend your time creating something bound to bring cheer and rare unity to your holiday gathering. Make Grim-Faced Uncle Frank and Aunt Sue who keeps asking about children and Cousin JoJo Who Loves Guns a cocktail called the Paper Plane.
I have made this sucker for young and old, for cocktail snobs and the cocktail frightened, in July and January. It is the only cocktail I regularly make that seems to appeal to damn near everyone. It definitely help that a finished Paper Plane looks gorgeous, an orangeish-pinkish and oh-so Instagrammable visual pleaser.
There's bourbon in there, which will convince Grim-Faced Uncle Frank that it's manly enough for him, but it is wrestled into smooth submission by the other ingredients enough to coax Aunt Sue who is always asking about children to give it a go.
Yeah, there are a few ingredients you may not know, but don't sweat it. A bottle of Aperol is cheap enough and tastes friendly. You don't need to get the Amaro Nonino called for in the recipe linked above. Save money by going to your nearest decent liquor store and grabbing a bottle of relatively inexpensive Amaro Montenegro. And don't forget to buy a bunch of lemons to squeeze into lemon juice. It's well worth the hand cramps.
Oh, and bonus: After you squeeze those lemons, the Paper Plane is an incredibly easy drink to make.
Now, I cannot guarantee you that the Paper Plane will bring you holiday peace and tranquility. But my experience tells me that a few of your relatives will guzzle it down, pronounce it fantastic and ask for another. And if Cousin Jojo Who Loves Guns seems uncertain about the Paper Plane, tell him that it's the featured cocktail at National Rifle Association conventions. Or just throw him a Coors Light and tell him to shut his pie hole.
If you try the recipe, send us your photos or comments and we'll share next week. Happy Drinksgiving!