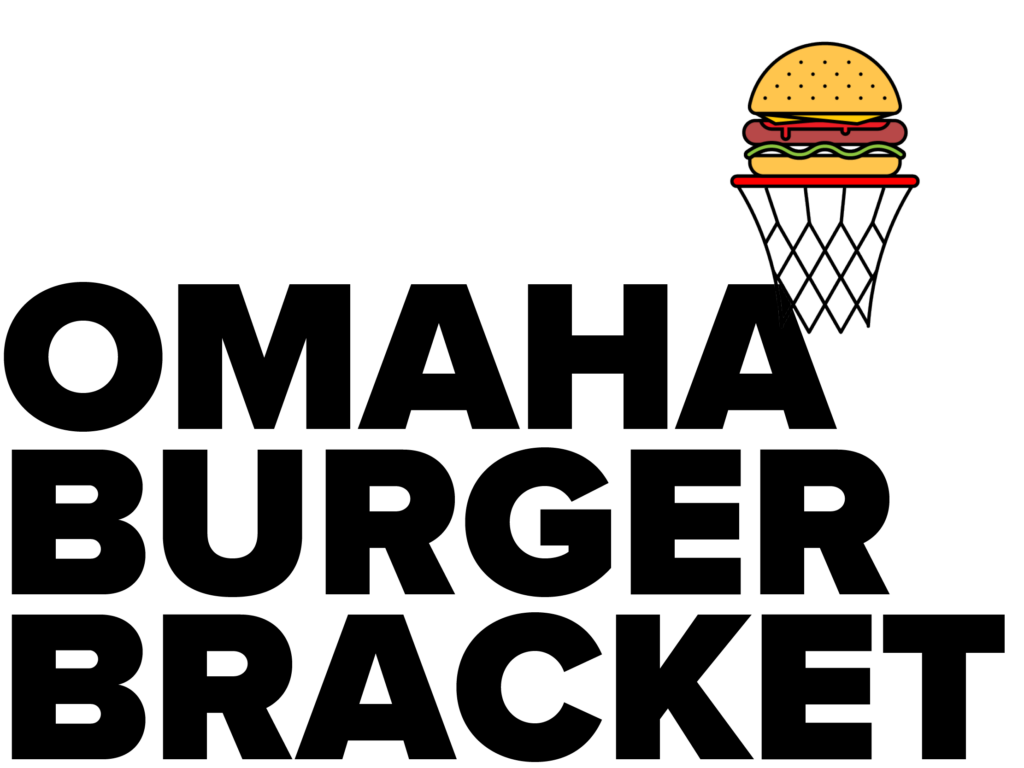 Welcome to the Omaha Burger Bracket, a 64-restaurant tournament to crown the best burger in Omaha.
We've seeded the burgers 1 to 64, just like the NCAA basketball tournament bracket, and you'll help choose who moves on to the next round.
The meaty (or meatless!) champion — Omaha's Best Burger — was crowned on Monday, April 4.
🍔 Champion: Stella's Bar & Grill 🍔

Complete bracket details below »
Printable bracket »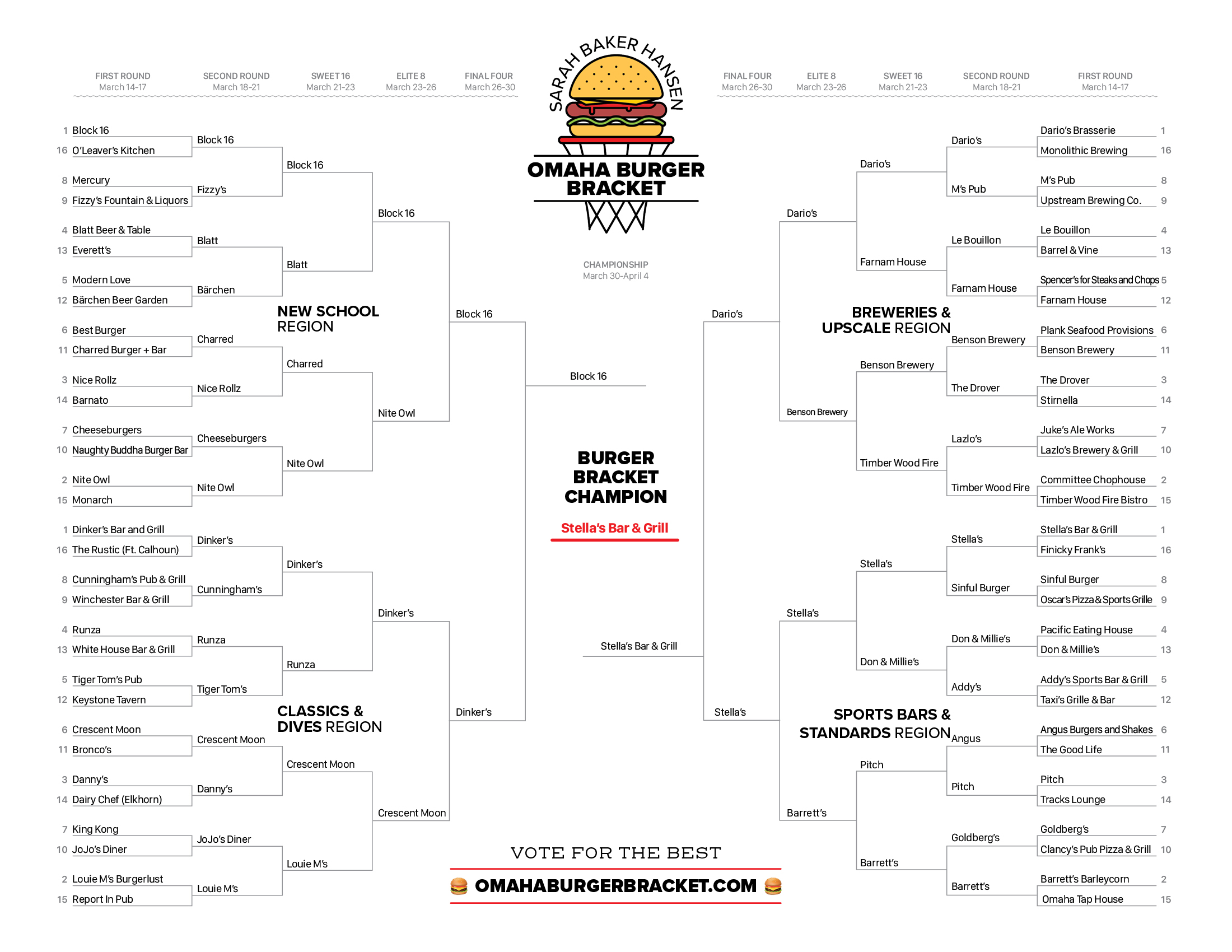 BRACKET DETAILS
This contest ended on April 4, 2022.
On March 14, we revealed the first-round matchups in our burger bracket and opened the voting. We've seeded each Omaha burger, just like the NCAA basketball tournament bracket, and your vote will help choose who moves on. There will be blowout victories and shocking upsets, and then we'll do it all over again for the next round. And you can vote again in every round!
You can use our printable bracket to help make decisions before you submit your votes: Omaha Burger Bracket (PDF)
We'll crown a winner — a new champion in the divisive contest of Omaha's Favorite Burger — on Monday, April 4.
Oh, and we're giving away a $50 gift card to the winning burger place. Each time you vote for any matchup (up to 63 votes during the tournament!), we'll add your name to the drawing.
CONTEST RULES
Voting dates
Round 1 voting: March 14-17
Round 2: March 18-21
Sweet 16: March 21-23
Elite 8: March 23-26
Final Four: March 26-March 30
Championship: March 30-April 4

The bracket allows one vote per matchup per round. You can vote for each of the 32 matchups in the first round, for example, but you can't vote 20 times in a row for your favorite burger.

You must share your name and a working email address to vote. I won't give your contact info to anyone else, but I will sign you up for the weekly sarahbakerhansen.com newsletter. If you enter a fake email address, we'll delete your votes.

This isn't a sponsored contest. No one's paying us to push votes their way. The people will decide!
OMAHA PIZZA BRACKET
In 2021, Mangia Italiana was crowned the winner of the Omaha Pizza Bracket. The contest collected more than 110,000 votes over four weeks. Details at omahapizzabracket.com