We spent the last week of 2021 in sunny Palm Springs (I know, I know, it was great) and wow, was the weather upon returning home the shock of a lifetime. We stood outside Eppley's snowy, windy tundra in thin jackets, shivering while we waited for our taxi at 11 p.m. Ugh.
I still feel cold.
So what better thing to drink than a Dry January inspired zero-proof ginger lemon hot toddy? I honestly can't think of anything better (ok, maybe whiskey, but I'll save that for February.)
Matthew and I spent several evenings this week perfecting our recipe, first making our own infusions of herbs and spices, and then turning to a more powerful base of ginger tea to intensify and play off the flavors of one of my partner Sandhills Elixir's limited edition January flavors: ginger lemon.
Ginger is one of my favorite flavors year-round, but I particularly like its spicy warmth in the winter. Paired with some rich honey and just a bit of lemon, it'll warm you down to your bones.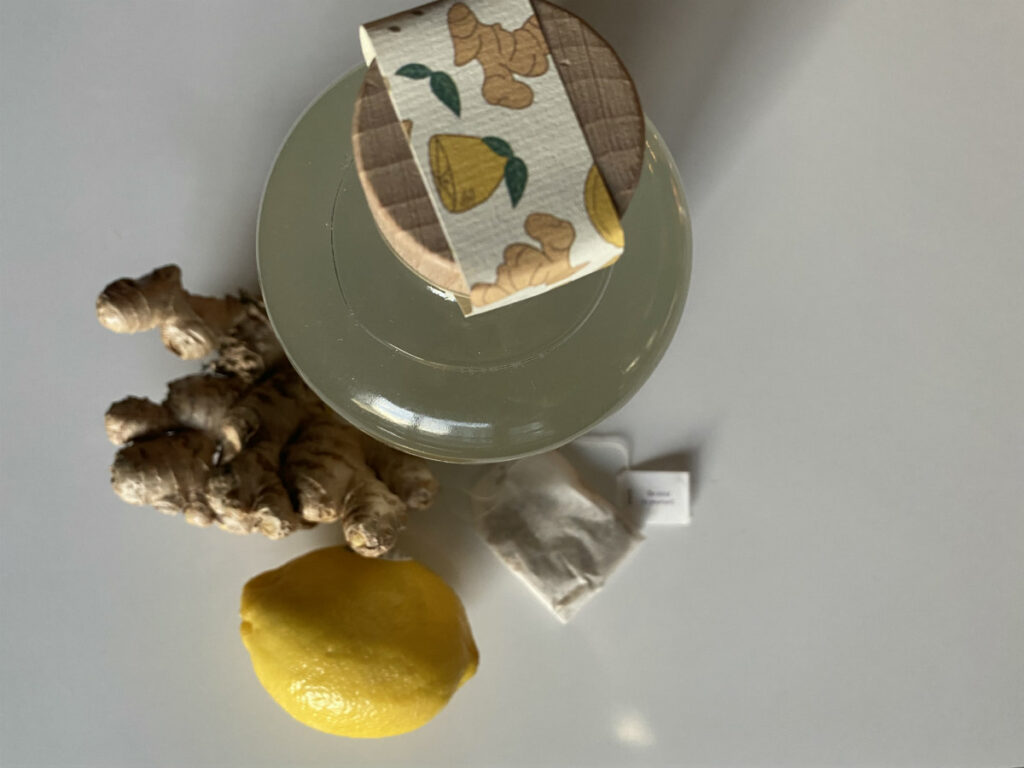 I hemmed and hawed over what ginger tea to use (I'd love to get one yet this winter from a local maker) but for now, settled on Yogi ginger tea, which is widely available. The longer you brew it, the stronger the ginger flavor gets. I went with around five minutes, somewhere between the suggested three and seven minute brewing time. Be sure to cover your brewing vessel to keep the tea hot while it stews.
In the meantime, in a mug, add 2 ounces of Sandhills Elixir ginger lemon, 3 teaspoons of honey and 1/2 ounce of lemon juice. When your tea is done brewing, fill the glass to the rim (in a standard mug, we found it to equal just shy of one cup of tea.)
Stir it all together to combine. Sit in your favorite chair, grab a blanket, put on the Beatles documentary and enjoy Dry January.
(To make things even easier for you, here's a printable recipe.)
***
This weekend, I'll get out from under my blanket and head over to Spirit World, where I'll be attending and co-hosting a fun Dry January cocktail making event, where one of their team of talented mixologists will show me how to make zero-proof drinks with my favorite locally made zero-proof spirits.
Tickets are still available, so if you need an excuse to get out from under your blanket, too, I'll see you there.