Sometimes, exceptional things can happen just because you ask. The dinner we had with a group of friends last night, courtesy of Nice Rollz' Kristina Lee, is a great example of just that.
Here's how it happened: Our group considered a few different cuisines for our dinner date, settling on Korean. I texted Kristina to ask here where we could find the best in town. She suggested Wong's Hunan Garden, which I definitely plan to check out soon, and her own Nice Rollz.
Then what transpired is the exceptional part: she suggested a three-course, private Nice Rollz dining experience for our group.
Who would turn that down? Certainly not me.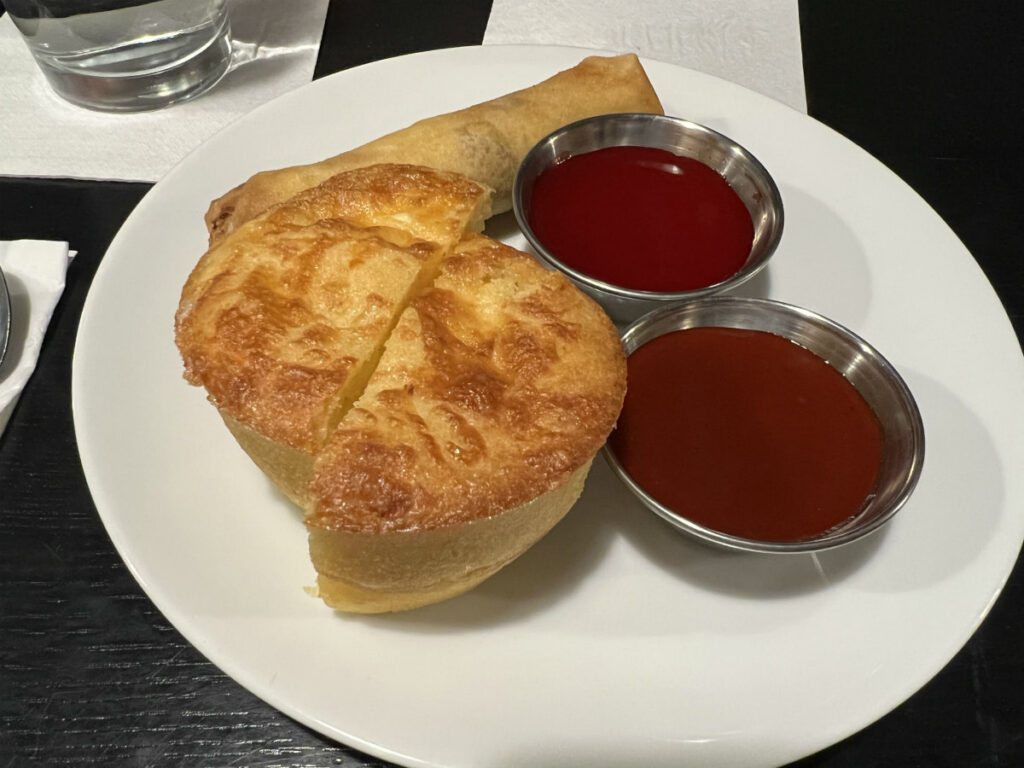 The two starters, Kristina's signature Korean egg bread and egg rolls with house made (and absolutely delicious) dipping sauces are regularly available at the Little Bohemia Archetype coffee — but get there in the morning. They go quickly.
Bibimbap is a wonderful dish, a mix of cool and hot, spicy and sweet, and the Nice Rollz version is just great. The mix of textures and temperatures hit all the expected notes, and the side of house kimchi added the perfect zingy sour and spice to several bites. In particular, the bites of crisp-edged, spiced beef mixed with sticky rice and egg yolk were some of the best. It's a dish you've maybe had before, but this is a refined, carefully constructed take.
I'm not sure I've ever had a red bean chocolate loaf like the small bite we got for dessert, but it had a pretty, burgundy hue, a moist crumb with a dense but light finish. Fresh fruit on top, along with a fruit cream, provided sweet contrast.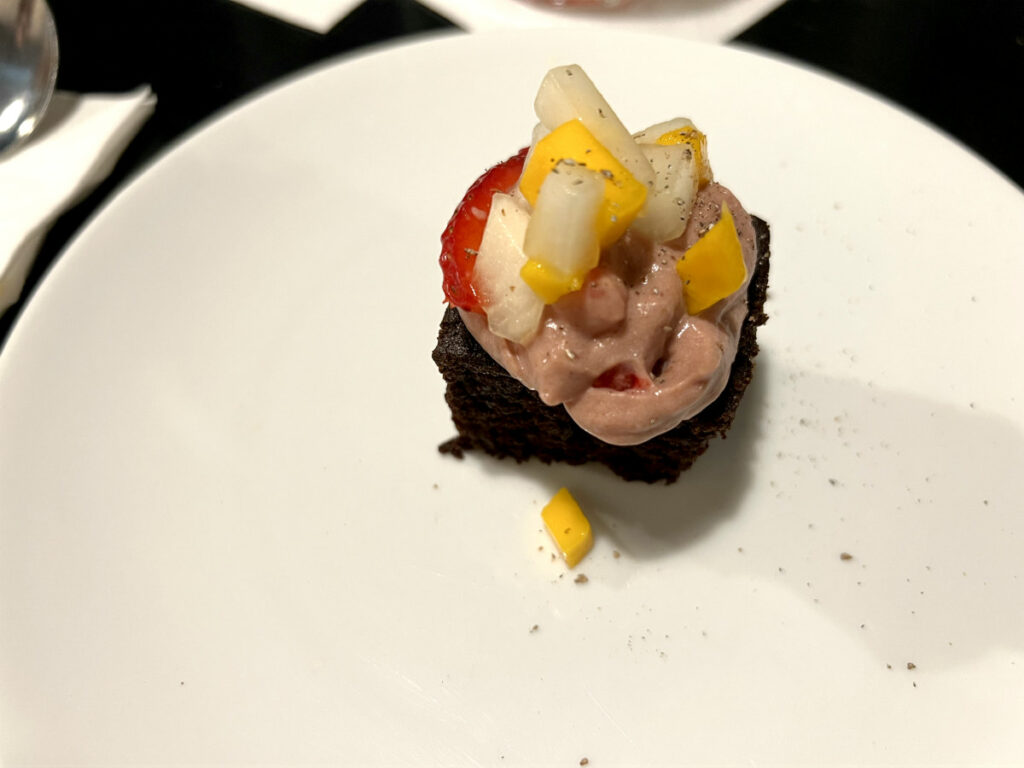 All I can say is this: I hope this one-off experience becomes a regular one. Our group loved it; I know lots of other Nice Rollz fans would love to get their hands on a meal like this one. Kristina is known for egg bread, sandwiches and burgers, but she's one of our city's most up-and-coming chefs, and I can't wait to see what she does next.