I really need to get to Bellevue more.
I already knew Keen Zheng's Umami was great (and his story remains one of my favorites I've ever written.)
If you don't click through, here's the short form: Keen worked at New York's four-star restaurant Sushi Nakazawa, among other spots. But he didn't want to open his own restaurant in Manhattan, where he said a sushi restaurant sits on almost every corner. A friend living in Omaha suggested that he come and check it out, and he picked Bellevue because there were not many sushi spots there.
And here we are, at Umami almost three years later.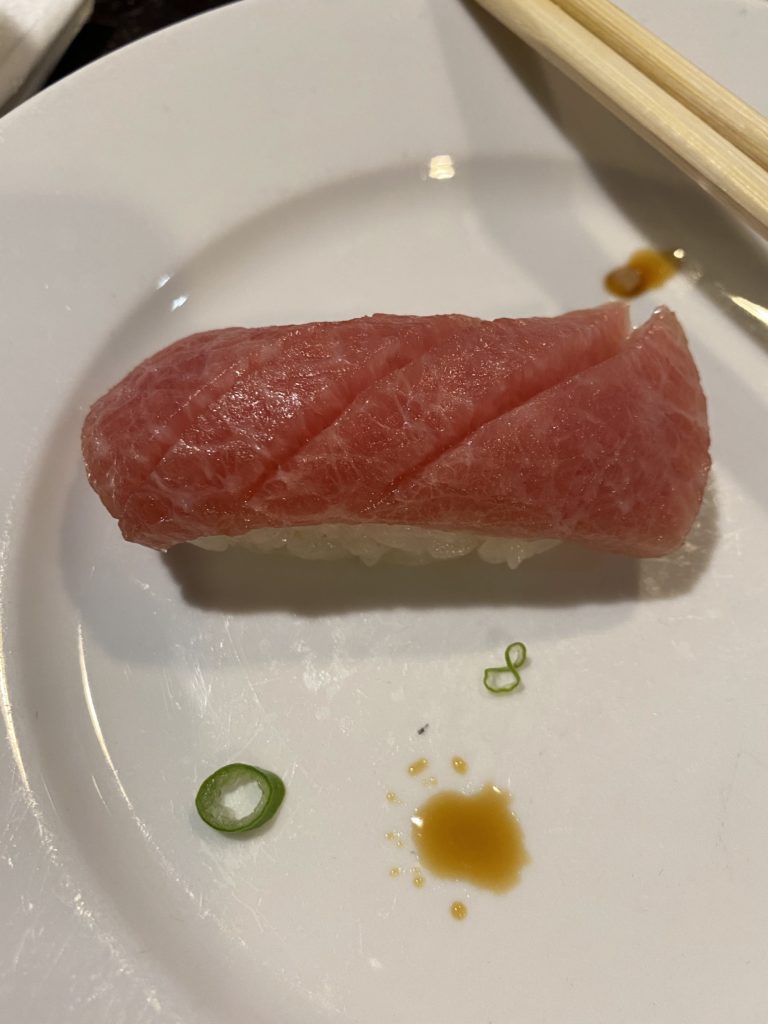 Umami is so understated. If you drove by you wouldn't realize what a gem it is. Looking at its menu, which is full of Americanized Chinese dishes, you probably wouldn't know what you're in for. Walk in the restaurant even now and half the diners are eating Mongolian beef (no shade, I'm a mu shu pork fan myself.)
But the sushi menu, particularly the special sushi offerings, are outstanding at Umami. We sampled a few: the medium fatty tuna; the aji, which Keen first introduced me to three years ago and quickly became a favorite; the simple but delicious tofu skin with a pillow of rice nestled at its center; and the melt-in-your-mouth house smoked salmon. There's not a bad one in the bunch.
Don't sleep on the menu's hot green tea, with just a hint of smokiness, or its simple but delicious miso soup which, no pun intended, has plenty of umami.
There's rolls here, too: I really liked the salmon poke roll, but my dining partner (Haven't used that one in a while. Spoiler alert: it was Matthew) didn't like it as much. We both agreed on the avocado roll with yellowtail though, simple and fresh.
Umami is short on atmosphere but the service is kind and efficient, even with a mild language barrier. Next time I'll sit at the sushi bar – worth noting, omakase (chef's choice sushi) is available; a friend we ran into at a nearby table had a great experience. I want to try it myself.
If you want to get off the beaten path and also want to set yourself up to be wowed, this is your spot. I'll be back sooner rather than later.