You all know by now that I'm about halfway through Dry January (January is the longest month ever, right?)
Anyhow, a friend sent me the Facebook event about the new Mocktail Monday nights at Herbe Sainte in Aksarben, so we checked it out a couple days ago; this week was the first week for the alcohol-free drinks, but co-owner Justin Halbert, who was working when we visited, told me that it's going to become a regular occurrance.
The bartenders, he said, can always make an alcohol-free drink, but this is the first time the restaurant has highlighted their creations.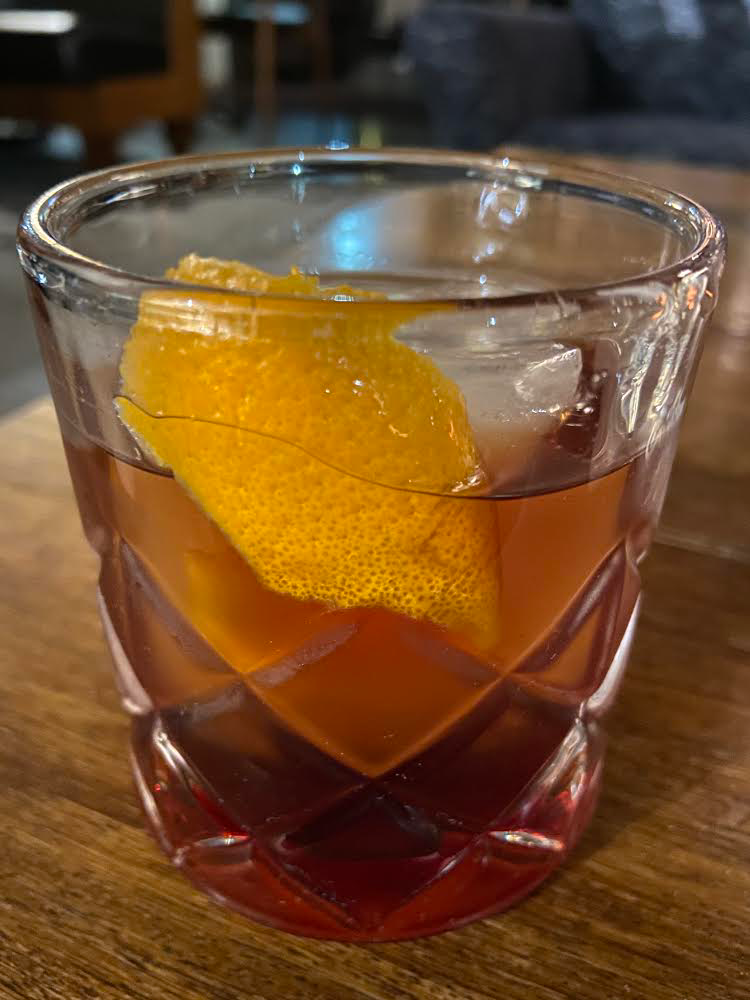 I will give them this: the zero-proof Old Fashioned flavored with almost savory "South of the Border" tea is the tastiest drink I've had all month. Second favorite: the Wallaby, made with a ginger, pear and blueberry shrub, lemon juice and simple syrup.
If you're thinking of checking it out, remember this: It's Happy Hour all day Mondays, so you can get a steal on food while you're at it, too. (We got the happy hour oysters, a personal favorite, plus peel and eat shrimp and the kale salad, new to us but totally delicious.
The mocktails will rotate each week; check out the restaurant's Facebook page for more.