Three words I saw on Instagram led Matthew and I to Dante's patio in west Omaha: black truffle pizza.
Yes, it was excellent, but that's no surprise. The experience at Dante never seems to let me down, but it had been a while since we'd dined there because Matthew and I have stuck to our "outdoors only" dining plan.
But now Dante's petite patio has heaters, enough to keep all the diners at the six or so outdoor tables comfortable during the course of a dinner. (Don't forget to dress properly either way.)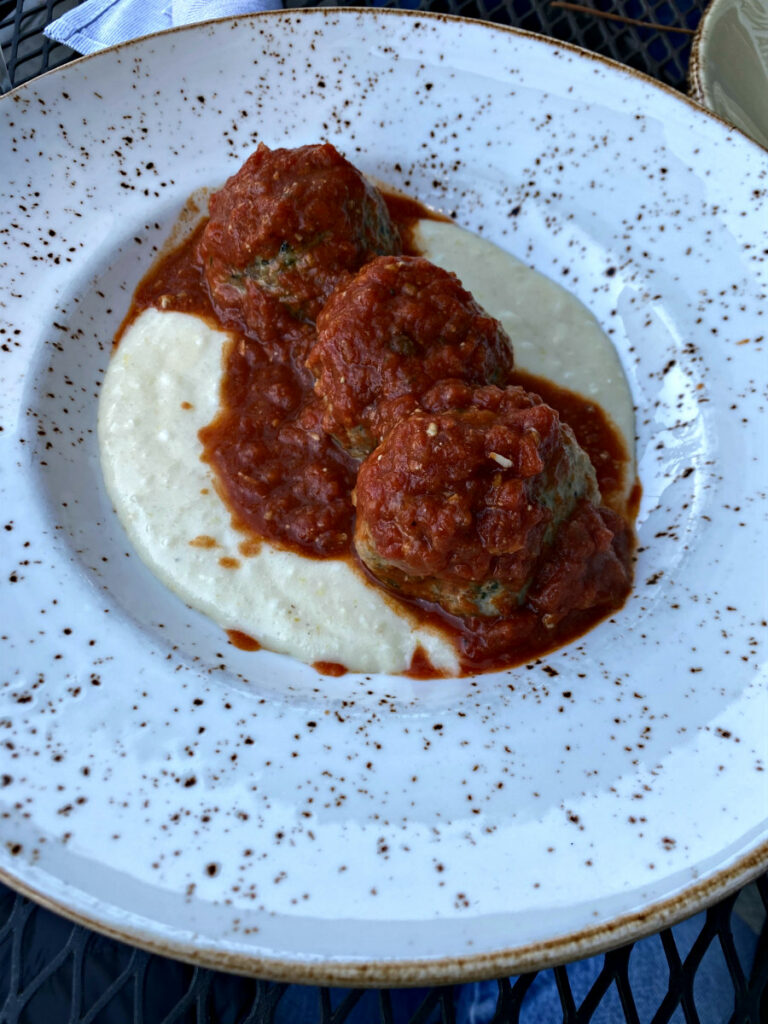 As a true #patiowarrior, I arrived equipped with a scarf turned lap blanket, wearing an extra layer and a pair of new merino wool socks (highly, highly recommend.) Fact: it's easier to shed a layer if you get warm than to shiver through dinner if you're caught unprepared.
I also followed my own rules and ordered a hot appetizer: three extra large meatballs over a hot, cozy bed of nicely seasoned polenta. This is the kind of simple, hearty dish that warms you to the bone, and tastes delicious, too. If you go, and you like that sort of thing, order one of the menu's house barrel aged cocktails (never a bad choice in my opinion.)
Matthew and I shared the aforementioned pizza — topped simply with sauce, cheese and the delicious truffles, which shone through on every bite; thankfully every slice had a few. We also got the carbonara, a modern take on the classic dish, which can sometimes feel overloaded with butter on butter. This version is buttery and eggy, for sure, but pops with crunchy bits of house-made guanciale (think fancy bacon) and a fried egg on top.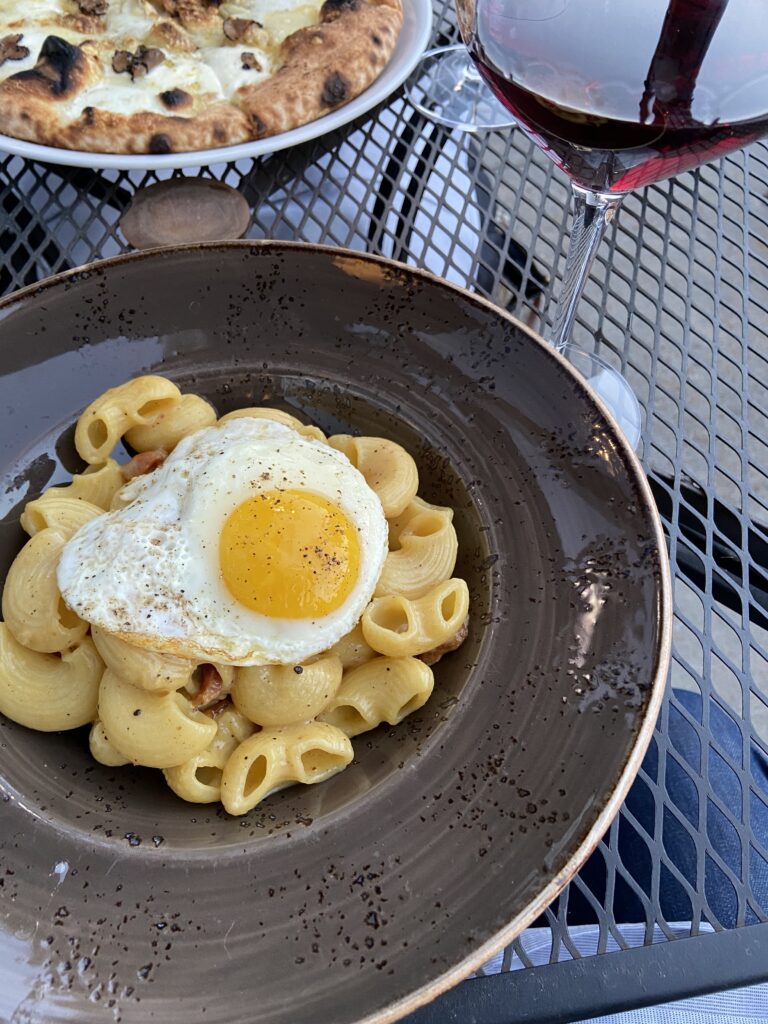 I can't say how long the patio at Dante will remain open, so call ahead if the weather is nice enough to dine outside. I don't think you'll regret a slight autumn chill for pizza and pasta this good.