Let me be the first to say it: Most Omaha restaurants have closed their hot patios for the season. It's been an especially challenging few weeks for us being cooped up in our home ("Join the club," you might be saying right about now.)
That's why it was such a pleasant surprise, such a heart lifting moment when, during our recent aimless stroll around the Old Market, we saw outdoor tables and red hot glowing outdoor heaters fired up and running at Plank, on the corner of 12th and Howard.
Pair those powerful heaters with a killer happy hour menu and a stellar view of the Old Market and you have your next covid times date night.
The tables might be chained together when you arrive, but it's no matter: if you, like us, are still only eating outdoors when you can, go in and ask. The staff will happily arrange a table for you, positioned directly under a heater so powerful we actually took our coats off during dinner.
I promise I did not make that last line up.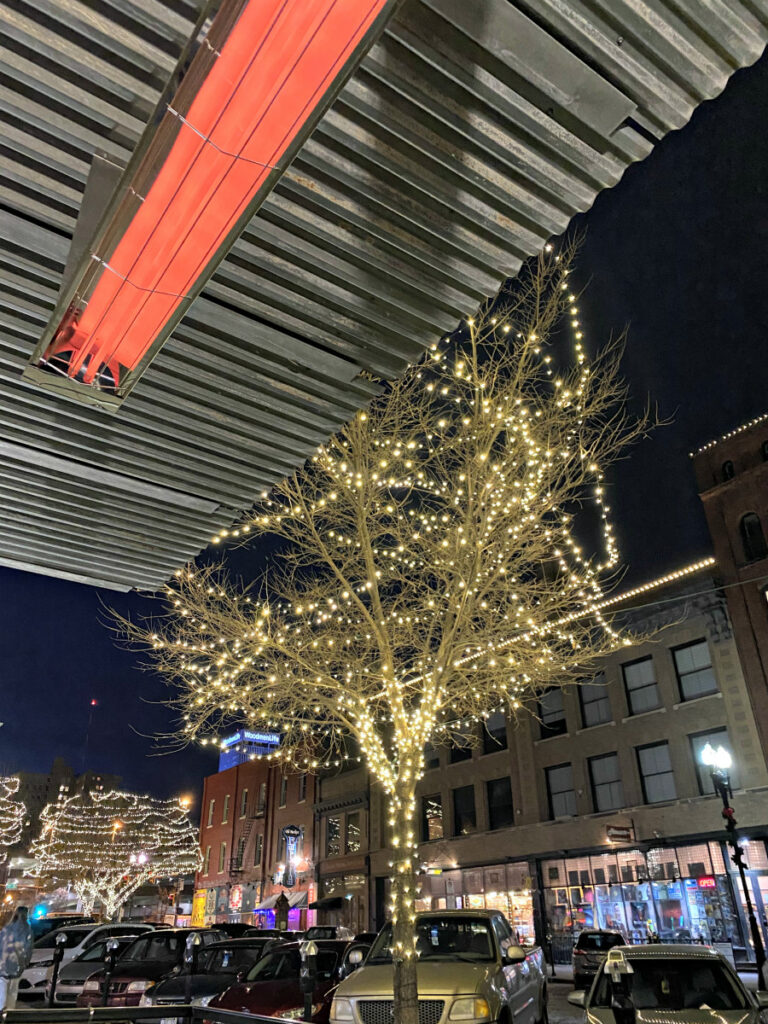 If I sound excited, I am. So excited that I've been back again for dinner at Plank a second time since this first visit.
I've always liked the seafood-focused Flagship Restaurant Group-owned spot downtown. When I was still at the newspaper, I even played host to a special dinner there once, which was a joy to plan and attend.
Both times we visited recently, we arrived between 5 and 6 p.m. to take advantage of that aforementioned happy hour. We ate just like we used to, ordering all the shared plates off the discounted menu and splitting everything. The restaurant is using a touch-free QR code menu diners load on their phones. It's a seamless, safe process.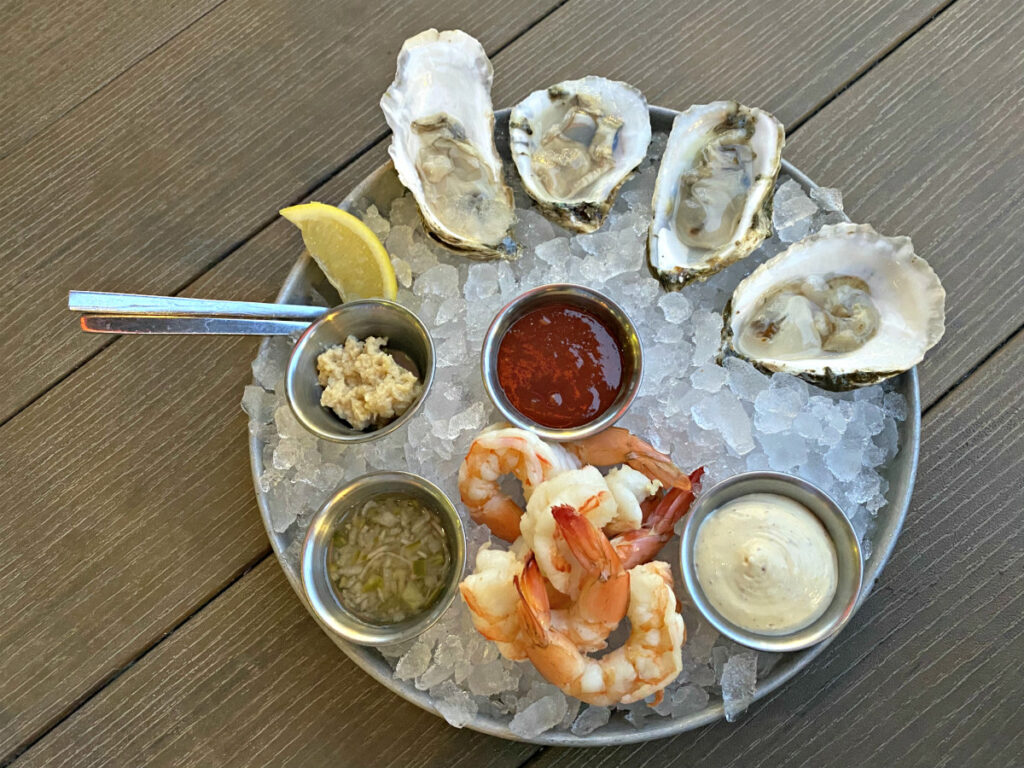 If you like oysters, the $2 shuck of the day is a great deal. We got one of each, but you could easily get a dozen and make it your meal, if so inclined.
Plank's shrimp cocktail is just great: a half dozen meaty crustaceans paired with a kicky dipping sauce. We prefer double dipping our bites in both the cocktail sauce and creamy creole mustard.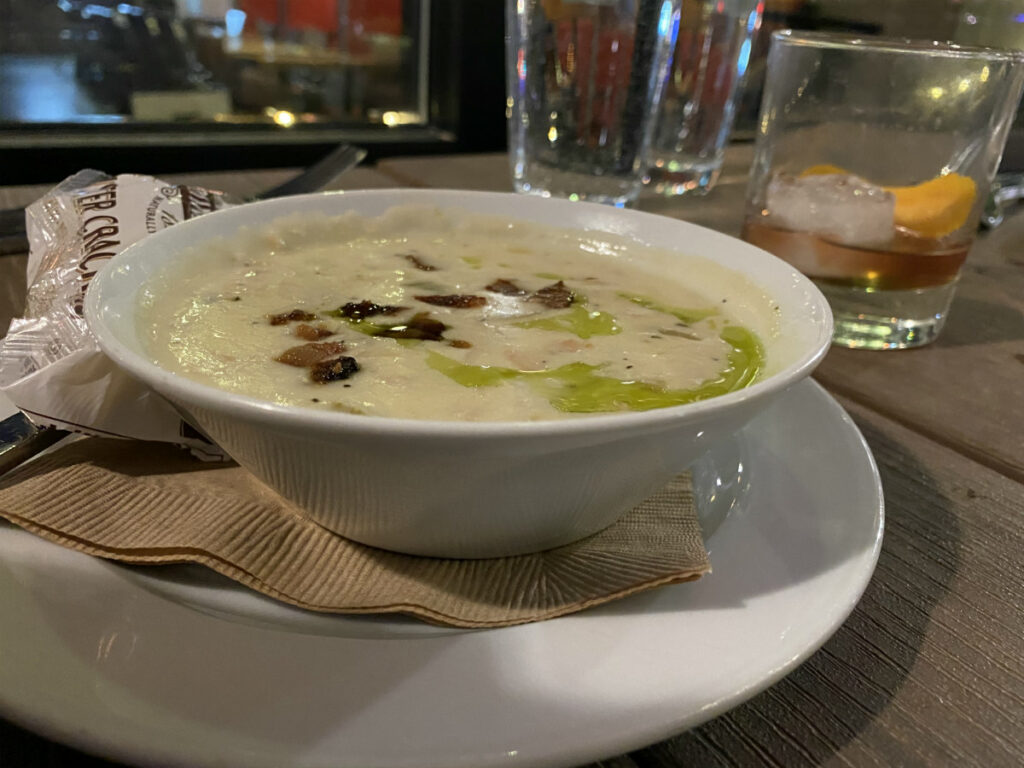 On a January evening, there's a certain allure to the New England clam chowder, and for just shy of four bucks for a sizable bowl, I had nothing to complain about here. Big pieces of meaty clam join applewood smoked bacon, leeks, Yukon gold potato chunks, thyme and a verdant drizzle of parsley oil. We also liked the menu's gumbo, with chicken and andouille sausage, that's $3.50 during happy hour.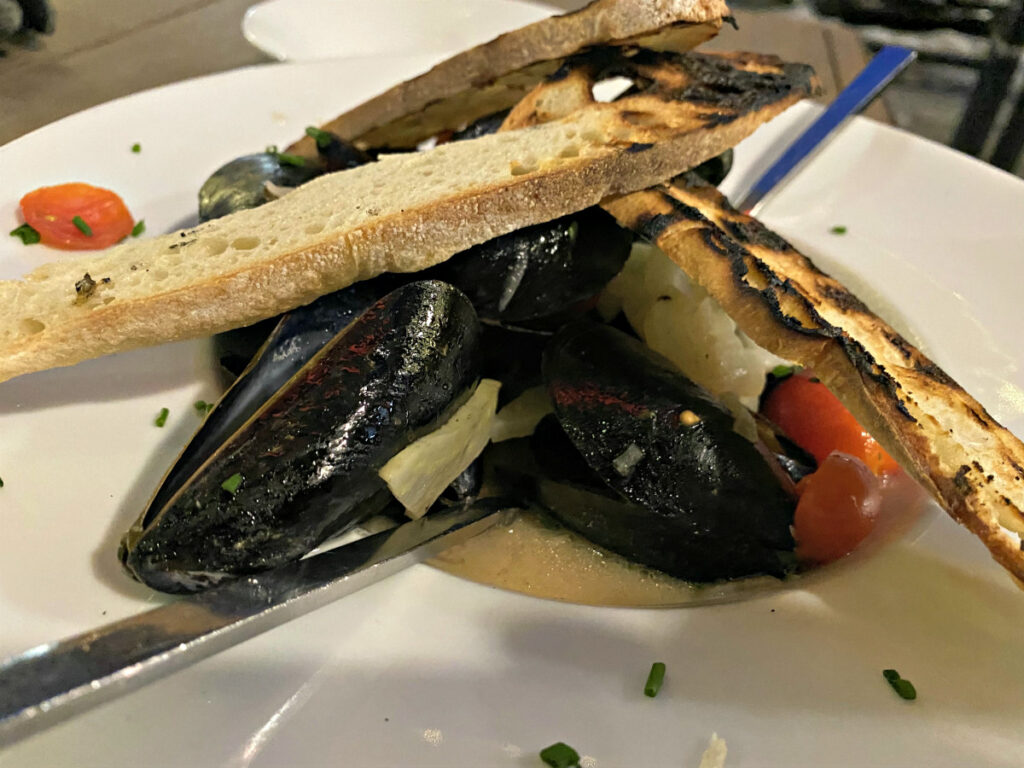 Ten bucks for an entree-sized plate of perfectly seasoned and steamed mussels might be the best deal in Omaha right now. This is a classic take, with a tasty white wine broth, softened tomatoes, anise-forward fennel and burnt-in-spots crispy baguette. Don't sleep on it.
Service even on the outdoor patio (and even when you're the only one sitting out there) is attentive and friendly.
I look forward to the day I can reclaim my seat at the bar at Plank — and frankly, the bars at all my favorite restaurants around the city — but until we can do that safely, this heated patio is one I'll be returning to again and again.