It's been a while since I have been as excited about a little hole-in-the-wall Mexican restaurant as I have been about Salmex, a new-to-me Salvadoran spot on the edge of downtown.
Here's why: Every item we tried on the restaurant's rather massive menu tasted like it was made with care, from scratch. There's dishes you don't see every day — pupusas with what feels like an endless list of options for filling, chilaquiles, tortas — along with small street tacos, a full breakfast menu, massive burritos and several desserts. The highest priced items on the menu top out around $12. And the most affordable? Just a couple of bucks each.
Salmex opened just over three years ago at 709 S. 24th St., which is just off 24th Street and Leavenworth. I'd driven past the spot many times; only recently did I realize what is tucked inside.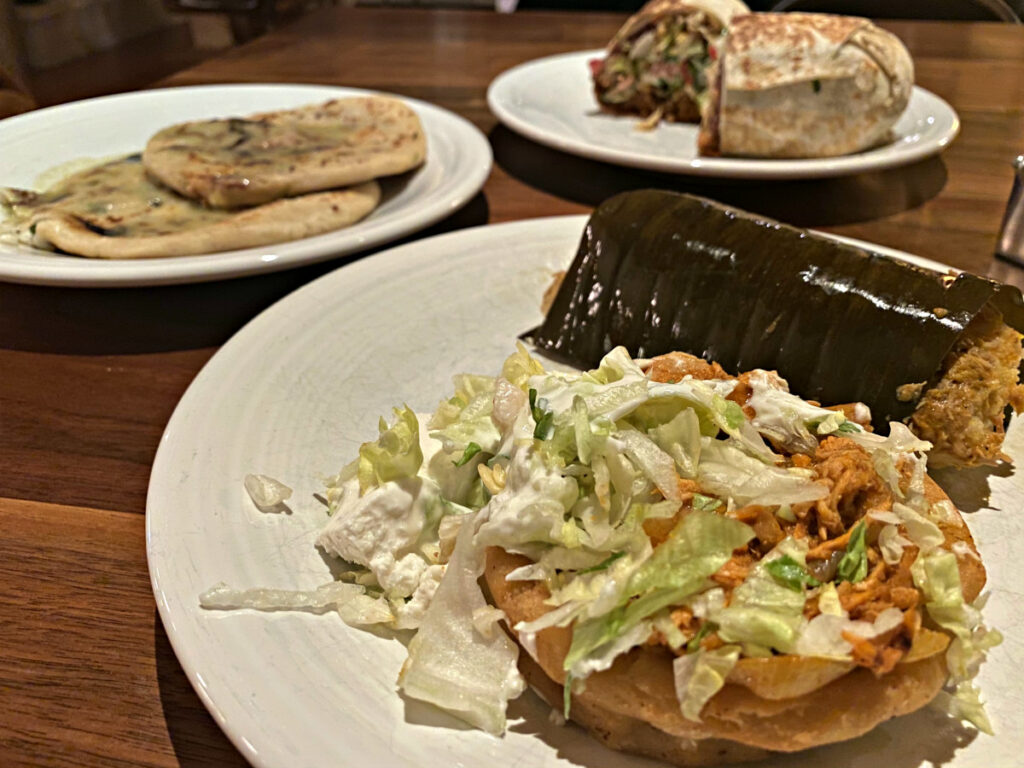 Among the most memorable are those aforementioned pupusas. A pupusa is a thick griddle cake or flatbread from El Salvador and Honduras, made with cornmeal or rice flour, similar to the Venezuelan and Colombian arepa. It's El Salvador's national dish. Salmex makes its pupusas in a wide variety of flavors, and we tried many: beans and cheese, chicharrón and cheese, shrimp and cheese and spinach and cheese among them.
Our favorites: the spicy pickled jalapeno and cheese, where the vegetable, nestled in between the dough and melted cheese, packs a kick; and the gentler flavored ayote and cheese, where the mild squash — sort of like zucchini — brings nice texture and flavor.
Absolutely massive burritos come stuffed with seasoned rice, lettuce, sour cream, tomato and your choice of protein: al pastor, chicken, chorizo, shrimp, steak or chicken tinga. For $6.99, there's not a better deal out there.
Also great: shrimp tacos, which come as a trio with plenty of toppings; a cheesy quesadilla with a crisp exterior and spiced chicken tinga; and a massive torta Salmex, which comes on the traditional giant round of soft bread stuffed with meat, cheese and toppings.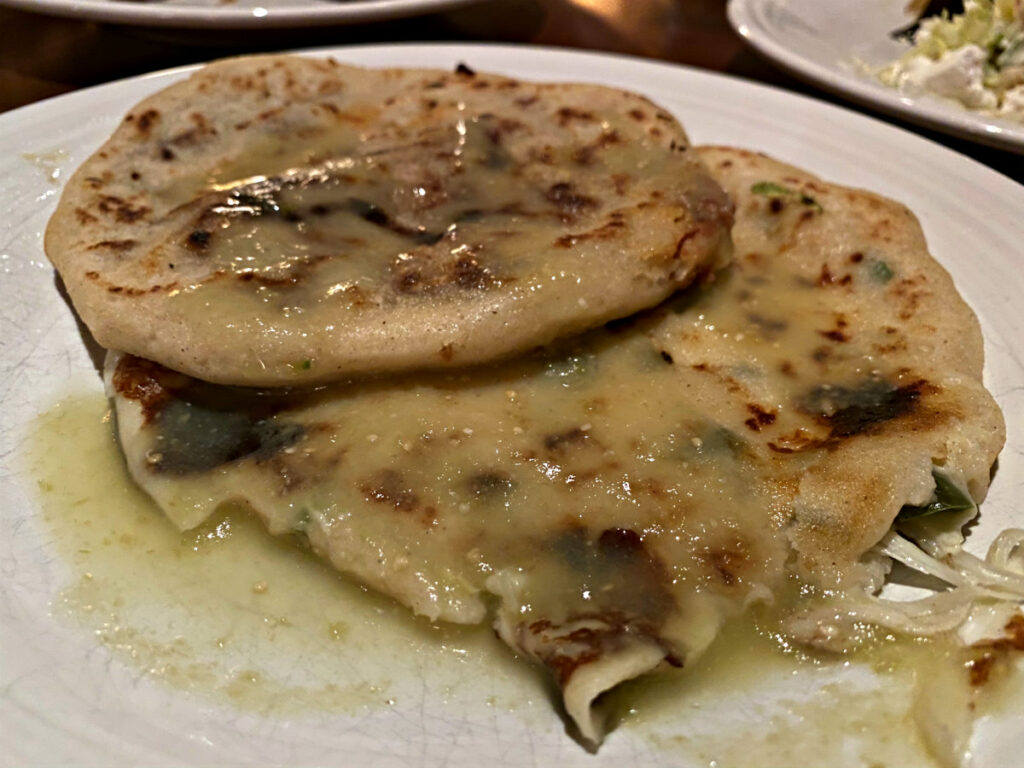 Diners can expect sides of creamy refried beans and Mexican spiced rice with their order. Homemade tortilla chips come with a thin, not too spicy red salsa; my dining partner (it's Matthew, who am I kidding) really liked the chunky side of guacamole we added on one evening.
We ordered takeout from Salmex twice — they're also on Doordash, if you prefer delivery. The price, as I mentioned, is right: each time, we paid around $50 after a generous tip, and each got two to three meals. On Mondays, tacos are $1; pupusas are a buck on Tuesdays.
There's more I want to try on the menu, including the pambazo Mexicano, a Mexican salsa-dunked sandwich; a huarache, made with a base of fried masa dough and pinto beans, then topped with any variety of protein and condiments; and their version of a Salvadoran brekfast, with fried plantain, eggs, meat, tamal, beans and tortillas.
There's also several good looking seafood dishes, including grilled shrimp, whole fish and fried yucca with fish.
If you're looking for something new to try like I was, consider Salmex. You'll get more flavor and homemade food for your dollar than you know what to do with.