There's been no shortage of suggestions as to the spots I may have left off my list of 38 Essential Omaha restaurants. To that end, I decided to share six that made my first working list, but didn't make the final cut. But that doesn't mean I like them any less — or that they're any less worthy of discussion.
When I first made my list, it included close to 50 restaurants that I thought were worth consideration. Some are old-school classics. Others were just places I like personally. Some are favorites of the food community. To get from 50 to 38 is a challenge, and requires some tough decisions, including considerations of cuisine, ownership, neighborhoods, diversity, originality and several others.
So here, without further ado, are six more places that I think could constitute Omaha "essentials." Discuss, as always, in the comments.
Avoli Osteria, 5013 Underwood Ave.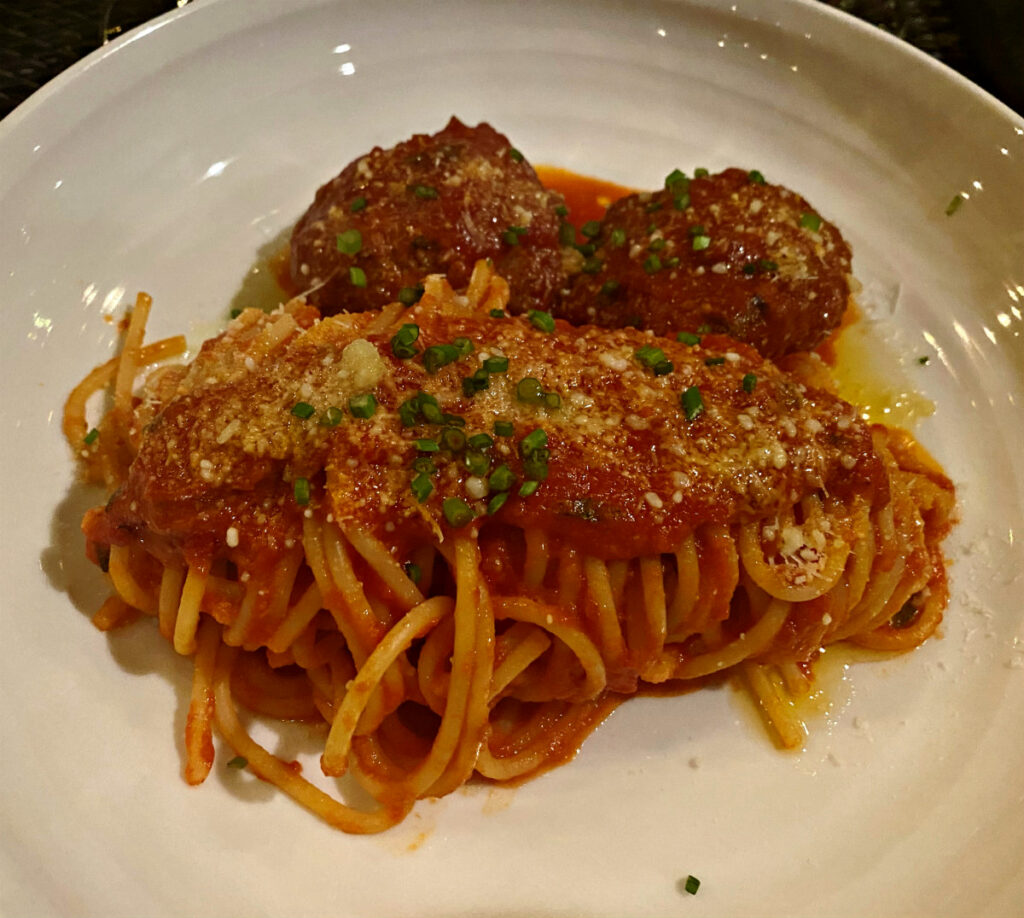 To choose between Dario Schicke's two Dundee standbys is one of the toughest choices I made. I went with Dario's, his namesake, because in a city with a sea of delicious Italian, I felt like it stood just slightly ahead.
But Avoli, particularly on a few recent visits, is still just great.
Don't sleep on the burrata, which rotates with the seasons. You'll find a wide variety of pasta shapes; my favorites include the bucatini served with stewed tomato and spicy Italian sausage; the guanciale-studded Carbonara; and pillowy potato gnocchi.
Frank's Pizzeria, 711 N. 132nd St.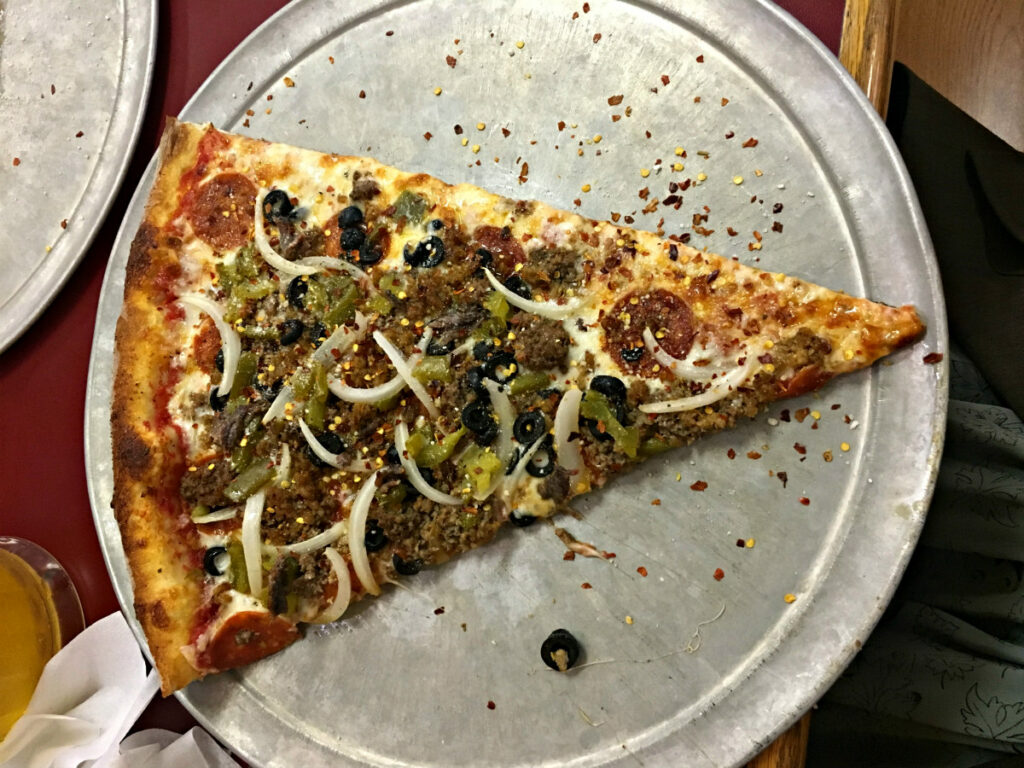 Frank's, a West Dodge staple, has changed ownership since I first visited more than five years ago. But on recent visits, Omaha's closest version of legit New York-style 'za still had what I long for: thin, super crispy crust with a center that can stand up to heavy topping and an edge that cracks delightfully when you bite into it.
I can't speak to much else on the menu at Frank's. All I have ever ordered is pizza. I suggest you do the same.
Via Farina, 1108 S. 10th St.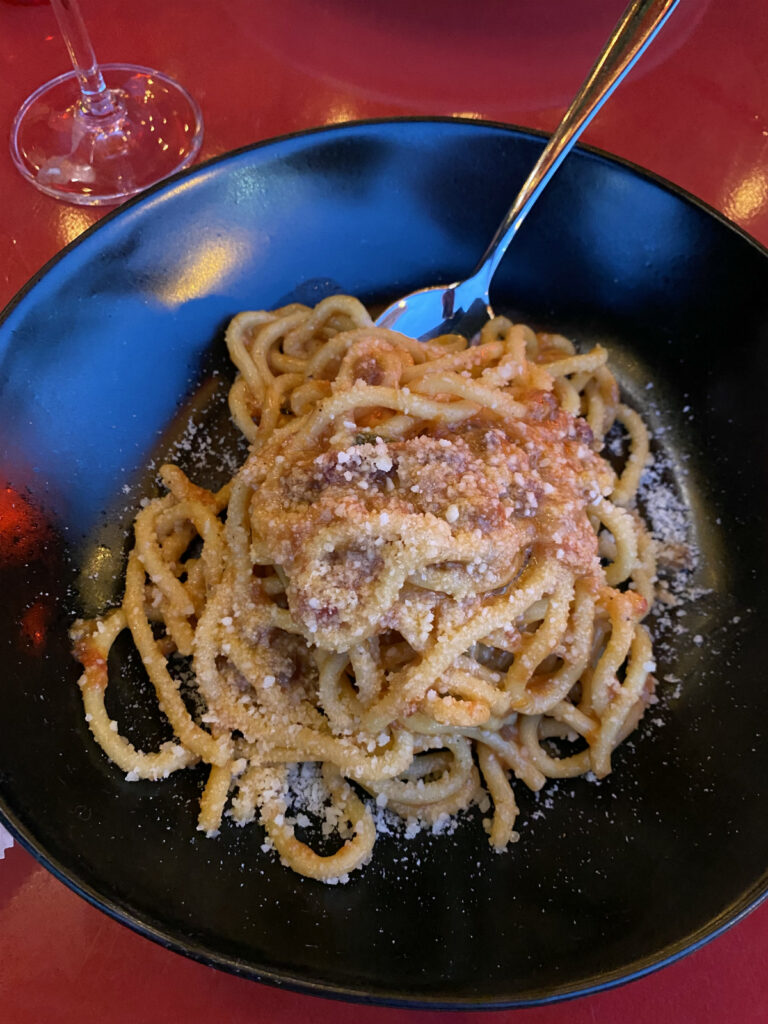 I recently fell back in love with Via, tucked between the Old Market and Little Bohemia. It's pizza is different than the aforementioned Frank's (and different than the pizza that did make the list, at Dante and La Casa.)
Via's pizza has the kind of edge crust that dreams are made of, thick with burnt bubbles that burst apart when you bite into them, mixed with plenty of chew in the dough. It's all around a wondeful experience to eat. Their house topping combinations are lovely; if the special pizza the evening you visit sounds good, I'd advise it. I haven't yet been disappointed.
The small plates of pasta are sized the same way as they are in Italy, as a first course, so don't expect a huge portion. Instead, order one as a shared starter.
Rally Coffee, 749 N. 14th St.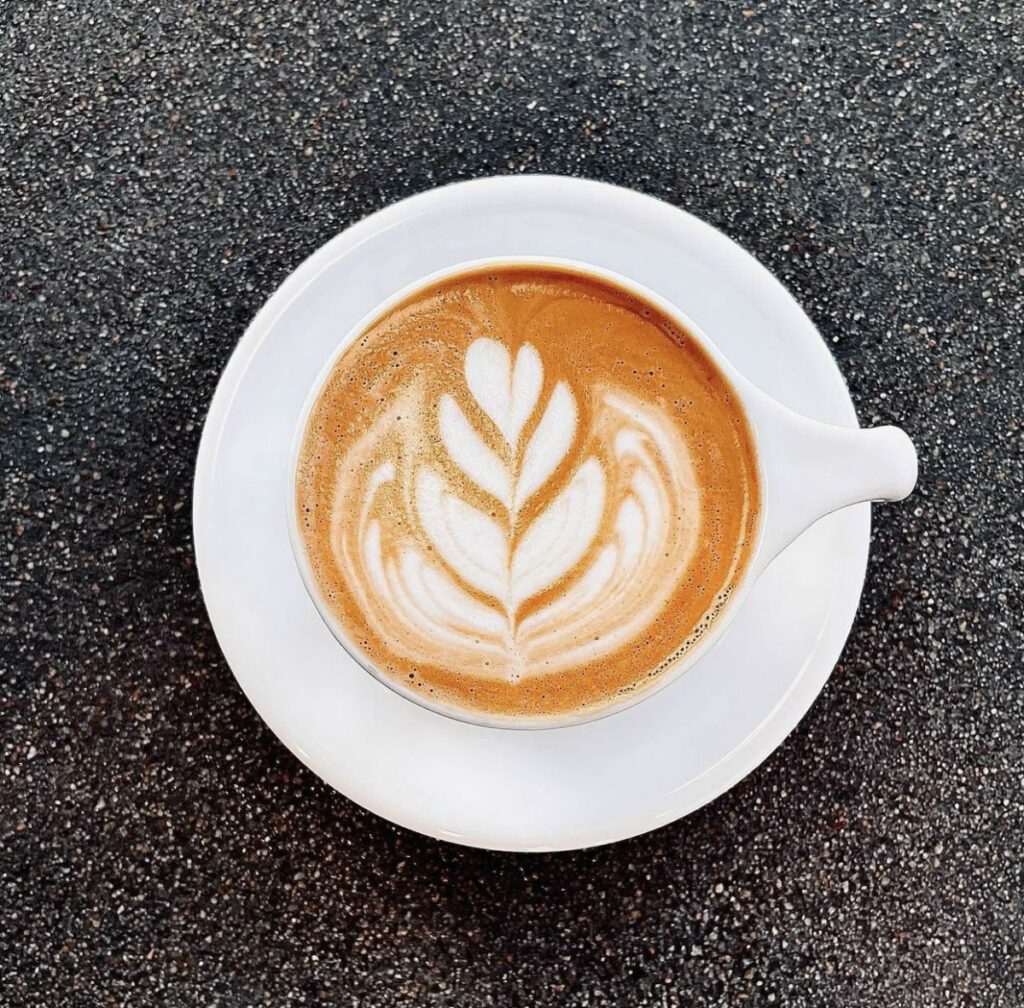 I don't have any photos of my visits to Rally Coffee, so I borrowed this one from their Instagram page. I think the reason that I don't have any photos is because I get so into my cappuccino or latte or wonderfully original seasonal coffee drink that I simply forget to snap a picture.
I'll rectify that next time I visit.
Rally hits that right note between high-end and drinkable when it comes to coffee. Their brews are interesting but not too weird, and their seasonal specials are always amped up, more delicious versions than what you'll find elsewhere.
It's a little under the radar. That's why you should visit.
eCreamery, 5001 Underwood Ave.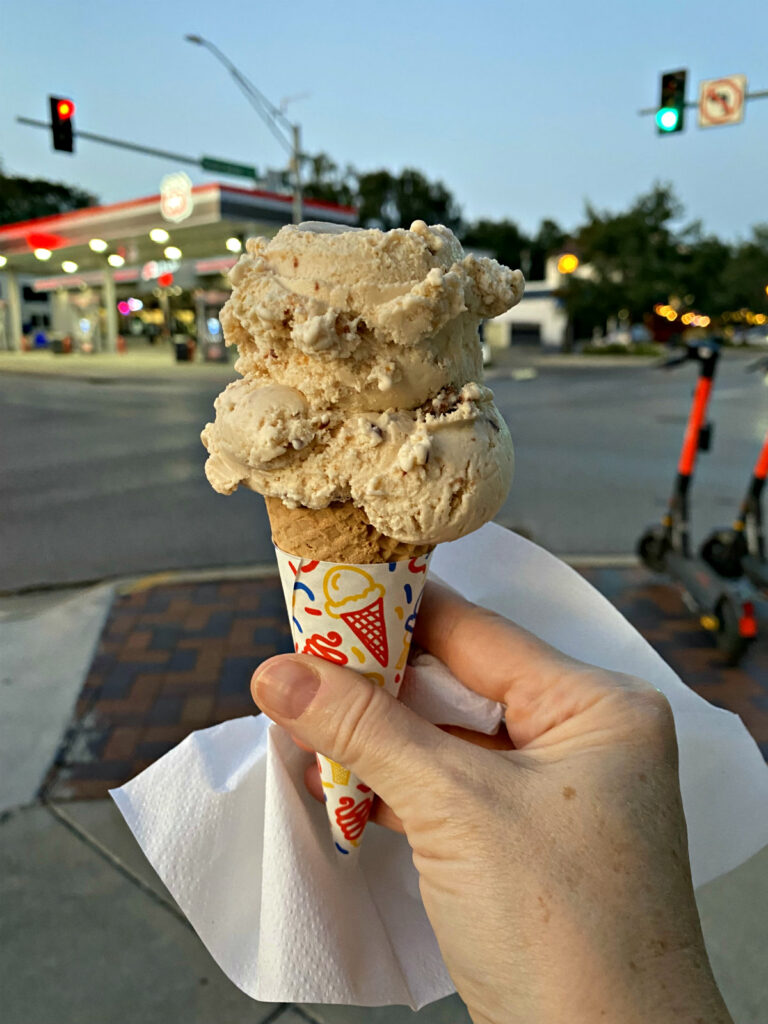 eCreamery is simply one of my oldest favorites around this town. Their ice cream isn't as fancy or original as Coneflower, which I put on my list.
But you know what eCreamery does every single time? It delivers.
Shark Bait, one of their bestselling flavors, is still delightful any time I get a bite of it. Their old-school mixed in flavors of candy, nuts, cookies and sprinkles are well-executed and balanced.
And lest we never forget: My husband, aka Captain Cone, completed the "Dundee Dozen" not once but twice. Check for his face on the wall when you're waiting in line.
Inner Rail Food Hall, Aksarben Village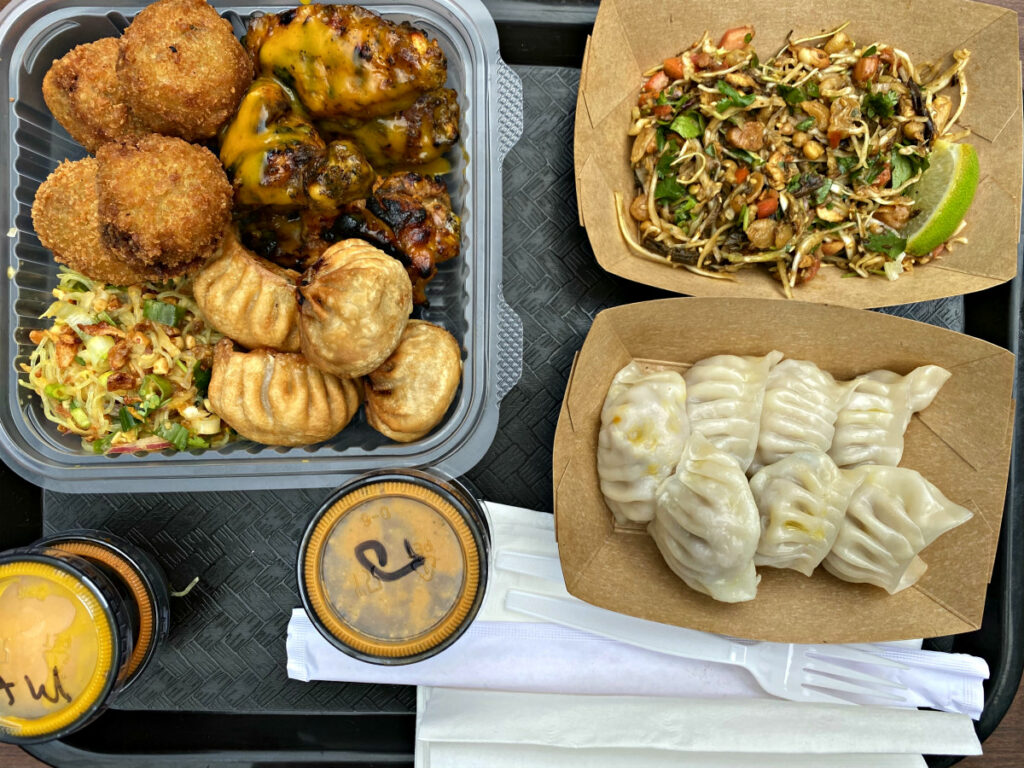 Inner Rail is winning the food hall game in Omaha.
It's big, with a centrally located bar, a seasonal drink menu, a massive outdoor patio and an ever-changing slate of fun new concepts.
Kathmandu Momo Station (which did make my list) is there. But so are several other good standards: Noli's (pizza), Nori (sushi), Maharani (Indian) and Culprit (coffee, sandwiches and pastries.)
I have yet to try their new burger concept, Smash, or Rougamo and Boba, focused on northern Chinese; both are high on my list.