I am so excited to announce that I have partnered with the team at Grow Omaha, who produce an excellent weekly market report newsletter, to roll out a brand new restaurant review every two weeks.
The reviews will be shared on this website and on Grow Omaha Eats, a new food-focused section of the Grow Omaha website, beginning June 2, which is next Thursday.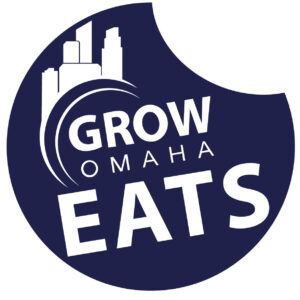 If you've read Grow Omaha's market report before, you'll know that the opening section of the newsletter always focuses on local restaurants, and includes news on what's opening, what's closing and what's coming. I've personally subscribed to their newsletter for a long time, and I look forward, in particular, to the restaurant-focused content (but I read the rest of it, too.)
So when Jeff Beals and Trenton Magid approached me with the idea of a partnership that would allow me to return to regular restaurant reviewing and give me a new outlet to do it, while letting them grow their new food section, I almost immediately said yes.
A few nuts and bolts: I plan to do reviews the same way I always have. I will choose the places that get reviewed, and I'll be sharing my honest opinions, just like I always have. The partnership will pay for the restaurants I review; we will not accept free food.
All the reviews will live on sarahbakerhansen.com, too, and will be the focus of my own email newsletter and shared on all my social media accounts. I hope you'll subscribe to the newsletter, if you haven't already, and follow me on Facebook, Instagram and Twitter.
I also hope you'll be as excited as I am about this announcement. Because I am exceptionally excited.
See you next Thursday.