Under the warm lights of the Casa Bovina dining room, a round of Certified Piedmontese rib cap glows red, like a rare jewel.
A selection of house-cured charcuterie made from Nebraska-raised Mangalitsa pork is served artfully arranged on a slab of reclaimed wood.
Beef Wellington — a dish chef Zach Midgett, who came to Lincoln from Napa Valley's famed French Laundry, says he's still perfecting — arrives beautifully plated, with a piece of fork-tender Piedmontese meat at its center, surrounded by golden pastry that's melt-in-your-mouth buttery.
Nearly everything that comes out of the kitchen at Casa Bovina, the restaurant owned and operated by Certified Piedmontese, is raised in Nebraska and cooked on the premises of its east Lincoln headquarters, near 84th and Havelock streets.
"Ideally, we are trying to make this go full circle," Midgett said. "Nothing here is done in a half-measure."
Certified Piedmontese is in the business of cattle – a business that now stretches across Nebraska.
Ranchers in the Sandhills raise calves sired by heavily muscled, white Piedmontese bulls, a rare Italian breed with special characteristics. That beef comes to Lincoln to be sold from the butcher case at The Mercato, the company's specialty store on its campus. (Soon, a second Mercato location will open in West Omaha.)
It's processed, packaged and shipped to thousands of customers around the country, giving the brand an increasingly national reach.
Piedmontese beef is popping up both on menus across Nebraska and on billboards advertising it as a "healthier beef option" across Interstate 80.
And it's showcased on plates at Casa Bovina, a restaurant often packed with Nebraska visitors clamoring to try one of the state's few high-end restaurants to open in years.
All that raises a question: Just who — and what — is Certified Piedmontese?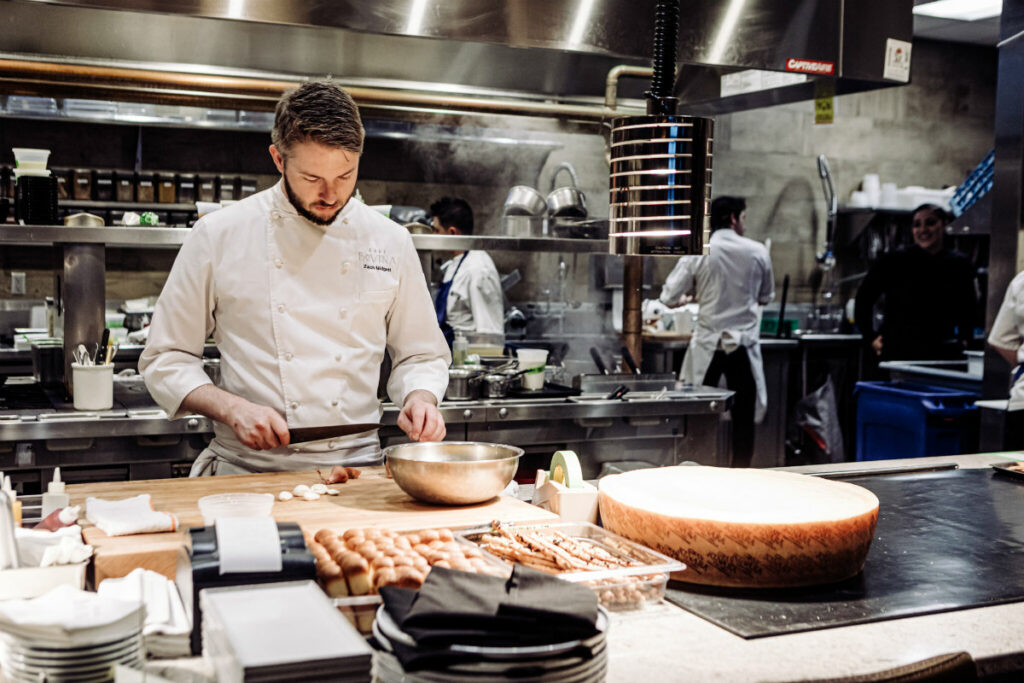 The company is owned by Lincoln's Peed family, including Tom Peed, the president of Sandhills Publishing, one of the city's biggest businessmen and also one of the state's largest right-wing political donors. The Peeds and company leaders have clearly spared little expense on its HQ and flagship restaurant, assembling a team of chefs with serious restaurant world pedigrees.
The company is growing. The business opened its east Lincoln campus four years ago. It moved its high-tech packing operations here, and then built a full e-commerce fulfillment center on the site, formerly an outdoor farmer's market.
As Nick Lahm, the company's director of operations, recently walked through the clean, modern Piedmontese headquarters, he pointed out what's come since: New coolers, new freezers, a new work room, a new cut room and a warehouse.   
And then he led a tour of the newest project: An on-site smokehouse dedicated to pork charcuterie made with Nebraska raised hogs by chef Tony Incontro.
"Cold storage and processing usually happens inside a white box," Lahm said. "When you want people to understand why it's worth it, you have to show them why. It's not folding chairs and card tables."
White Piedmontese cattle are the bovine heart of this business, making the company unique because the cattle are indeed different from the vast majority you see grazing along Nebraska highways.
About 50,000 years old, Piedmontese are a cross between two Italian breeds, and a DNA mutation makes them "double muscled" — essentially, the animal's DNA never tells its muscles to stop growing. It's a trait particularly obvious in bulls, said Thad Robertson, who runs cattle procurement for Lone Creek Cattle, the live animal division of Certified Piedmontese.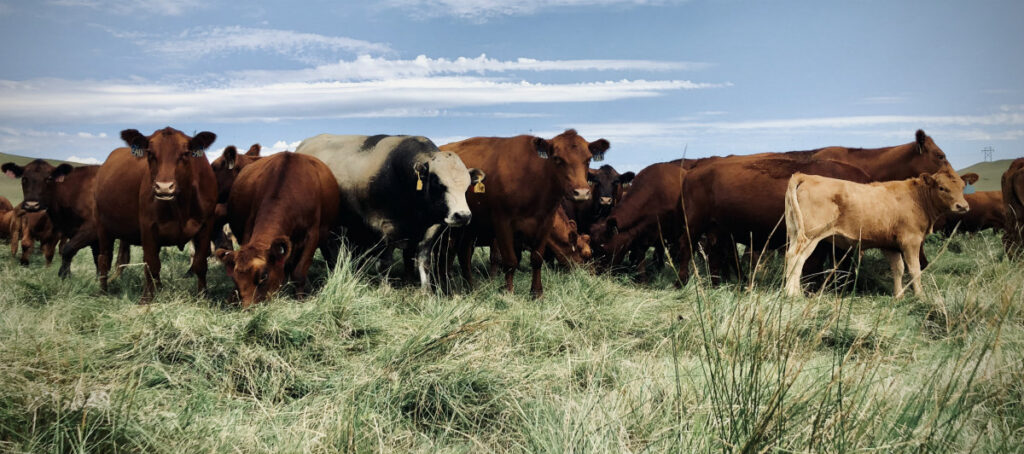 "The mutation also makes the meat lean and tender," Robertson said. "Lean like grass fed, but tender, like prime."
The extra muscle mass in Piedmontese means it has less fat, thanks to an inactive myostatin gene. It doesn't have the same fatty marbling as traditional beef breeds, but its short muscle fibers remain tender.
Many cuts of Piedmontese beef, like the center cut ribeye, the flatiron and the sirloin, contain fewer calories than a serving of salmon even though they are higher in protein, according to the brand's website and nutrition information from the United States Department of Agriculture.
Robertson, a career-long cattleman, had never heard of such a thing when he joined Lone Creek nine years ago.
"I thought they were full of crap," he said. "That isn't possible. But this breed turns that whole idea on its ear."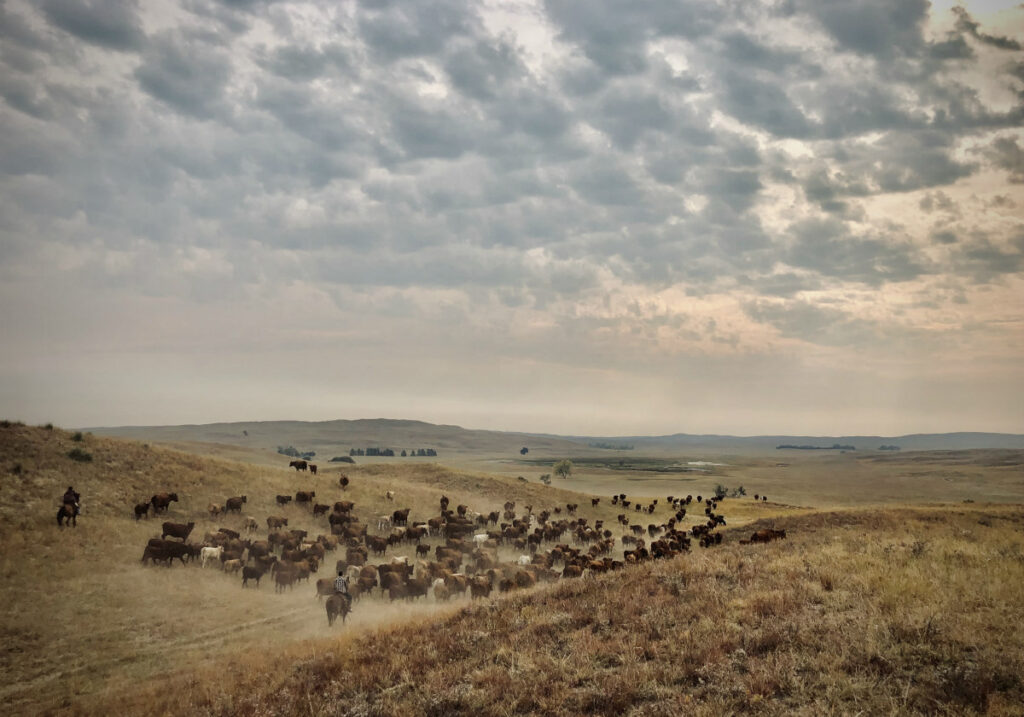 When Lone Creek started, about 12 years ago, it bought Piedmontese cattle from around the country and brought the animals to Nebraska. Now, the operation has herds located here and in South Dakota and Missouri, among other places. All bulls are pure Piedmontese, and the herd also includes a handful of full-blood heifers. Most are a mix of Piedmontese and Black Angus.
The animals are raised without hormones and antibiotics, are non-GMO and though some are grain fed, many are grass fed.
That grass fed beef? It's the fastest growing product in the company, Robertson said.
The fact that the company's beef is challenging some long-held steak truths is thrilling to rancher Ryan Cone. The 39-year-old owns a small ranch just north of Arthur, deep inside the Nebraska Sandhills. There, he runs about 1,700 head of Piedmontese grass-fed calves – raising some of the meat served at Casa Bovina and shipped around the country.
"Buyers are becoming more aware of what it is they want," he said. "They want to know that it is sustainably and humanely raised, where it comes from. That is driving demand."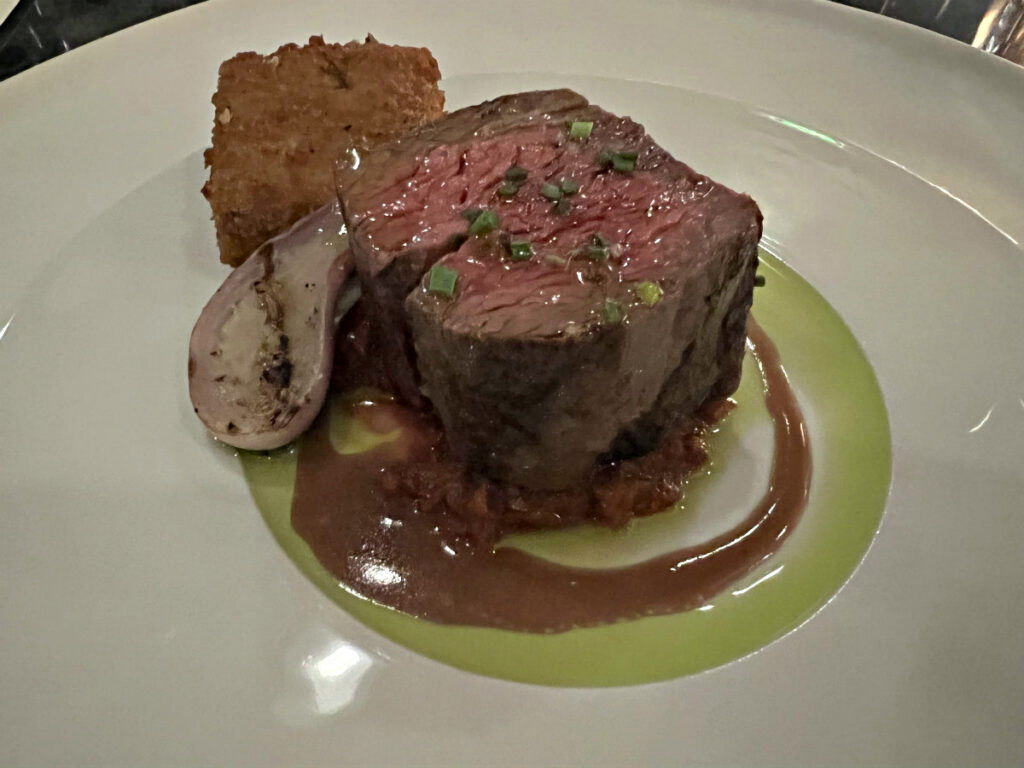 Cone's family has been in the Sandhills since the early 1900s, when his grandparents homesteaded a ranch near Arthur. But he didn't inherit that ranch. Instead, he dreamt of buying his own. To do that, he said he had to "be progressive."
"I have a lot of neighbors who frown on those white Piedmontese bulls running around out there," he said. "But being progressive and different is what has allowed me to grow and be able to buy land. I'm hitting a different market, the people who are willing to think outside the box."
The company itself continues to expand in different directions, including through Incontro, whose Incontro Cured will launch Mangalitsa charcuterie, salami and aged ham this winter. The newly added dry aging rooms and smokehouse are designed for Incontro's division, which is, like the cattle division, focused on a rare breed.
The Mangalitsa is a curly haired pig that's indigenous to Hungary. It nearly went extinct during the Eastern European political strife of the late 20th century.
Now, it's now being raised on small farms in Nebraska, including Incontro's own farm in Fort Calhoun.
Mangalitsa pigs are fatter than most, with a higher percentage of lard, which is believed to make the pork taste better.
Incontro is creating a cured meat similar to prosciutto; he's also making charcuterie and sausage targeted primarily to restaurants and chefs. The hams, which are at least five pounds and will cost you nearly $500 apiece, are available now.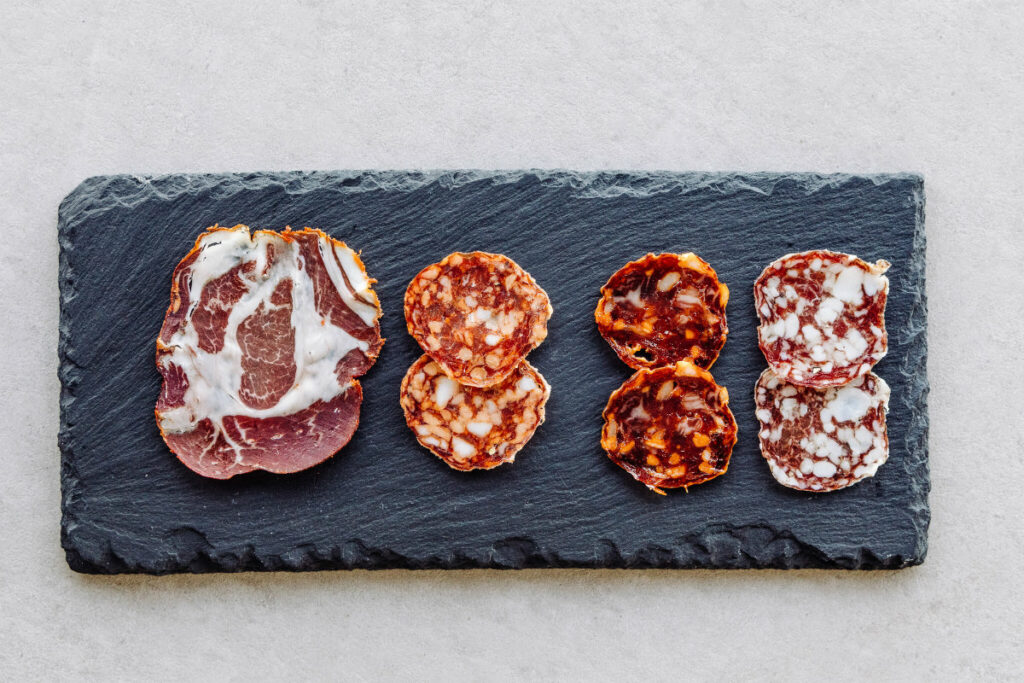 Incontro said this fall he had several restaurants in Chicago and San Francisco who have already purchased his charcuterie. He anticipates it will be on the menu at Casa Bovina soon.
Midgett, the chef at Casa Bovina, said Incontro is one of the reasons he landed in Nebraska after cooking for famed American chef Thomas Keller.
"No one is making Spanish-style Mangalitsa or seven-year aged jamon in the United States," he said. "We get a unique opportunity to work with someone at the top of the game."
He said the same about the on-site bakery, run by another Keller alum, who baked at Bouchon Bakery, and the on-site greenhouse, where he goes each day to harvest vegetables.
Diners are noticing, too. There are a handful of regulars from Lincoln, people celebrating anniversaries or birthdays, tourists and a lot of diners who drove an hour from Omaha to check it out. Reservations have become hard to nab.
Ultimately, Midgett said he'd like to be noticed by the James Beard awards, but his more long-term goal is future facing: to continue to feed those guests.
"Ranchers who raise our cattle get to see the circle when they come in and enjoy it. There's business groups, there's college kids on dates. We really do have everyone coming in," he said. "It's a great stomping ground."
The Flatwater Free Press is Nebraska's first independent, nonprofit newsroom focused on investigations and feature stories that matter.