Many, many people have strong, bold opinions about the first ever Omaha Pizza Bracket, which racked up more than 110,000 votes over the course of March Madness and closed earlier this week with its first ever winner, Mangia Italiana.
In the hopes to continue the conversation — to debrief after the bracket, as one friend put it on Twitter — I thought I'd share a neat little list of all the places I hoped would make it to the final rounds.
Now. This does not by any means mean that I didn't like the winner, or that I'm against their win, or anything like that. I actually liked Mangia quite a bit: Here's my review.
The thing I liked the most about the pizza bracket, in the end, was that I saw evidence of so many Omahans leaving their pizza comfort zone and trying something new. In my eyes, that's pretty great. I hope it keeps happening. I know I still have a lot to try, too. (After my pizza break, that is.)
So, without further explanation or ado, here they are, in alphabetical order: my five favorite pizzas right now in Omaha.
Dante
Do I even need to say it? I've been talking your ears off about Dante for nearly a decade, and this pick needs very little explanation: It is my favorite pizza in Omaha. Simple as that.
Nonetheless, I can opine for a moment: The Neapolitan-style crust reminds me of the pizza I've eaten in Italy in all the important ways. (I can't wait to get to Naples when international travel is a go again.) The toppings are always high-quality, and the seasonal varietals, like the truffle pizza above, or the annual appearance of the morel mushroom pizza — that time of year is right around the corner — are truly worth looking forward to.
Frank's
Frank's was one of the top three winners in the Omaha World-Herald pizza Food Prowl, and I think it's just fantastic. It's such a solid New York style recipe that, even under new ownership, remains in the same realm as my favorite foldable slices that I used to prefer to get at random corner slice joints in the City. Now, I'll admit, I prefer Rubirosa or Motorino in the East Village.
But Frank's? Franks remains at the top.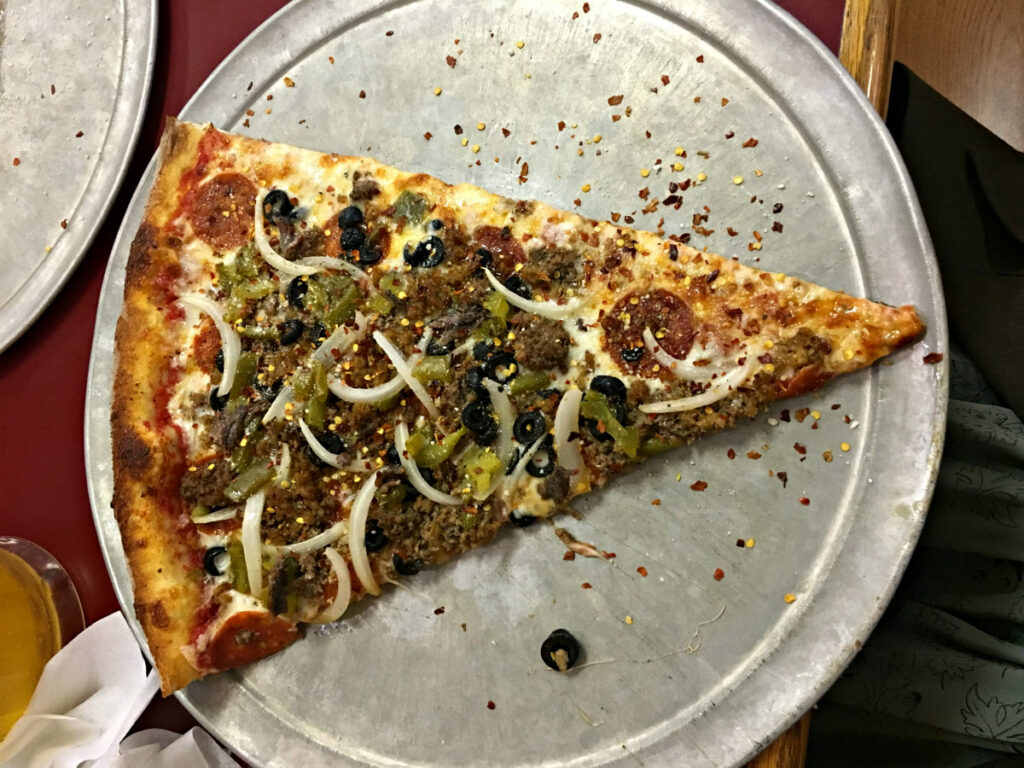 Mootz
Mootz is one of the New Kids on the Block (not my favorite boy band from the 90s, this is pizza, people.) But I think, from my two experiences with the restaurant, that they've earned a spot on this list.
Here's why: Their pizza is downright delicious. Amazing crust. Thoughtful toppings. Family-run. It has all the makings of a new Omaha classic, and if you have not yet tried it, you need to.
Nice Rollz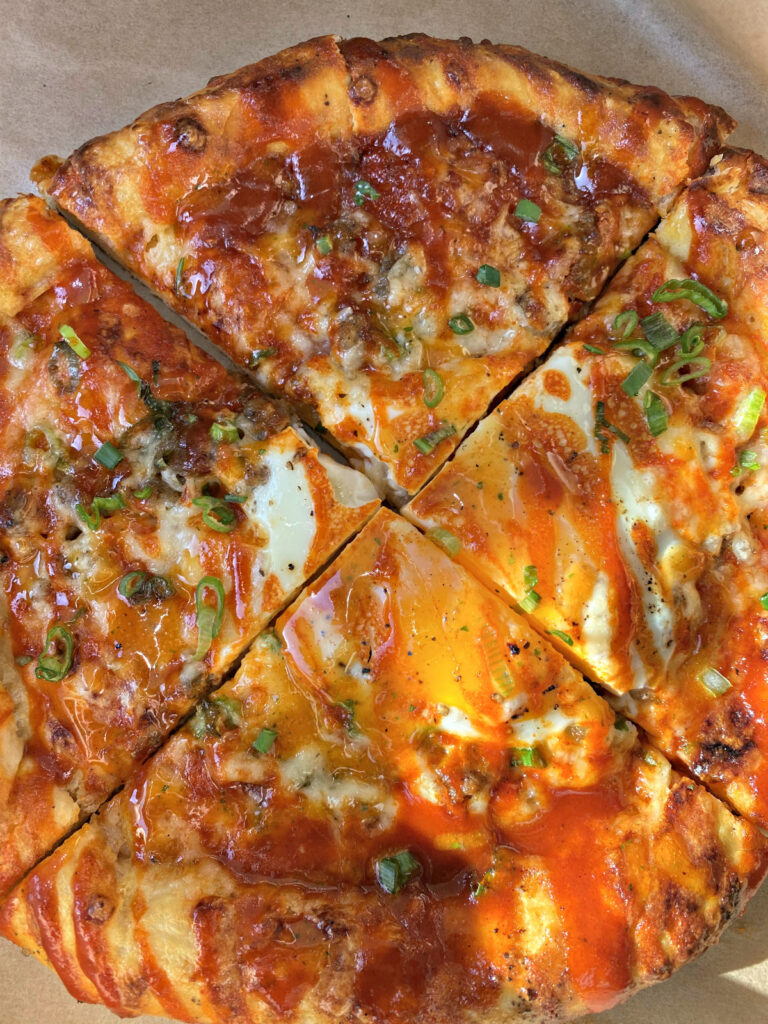 Ok, so Nice Rollz — the amazing pop-up inside Archetype Coffee in Little Bohemia — really only does one pizza, and its a breakfast pizza. But just look at it!
The crust here is made of a just-sweet biscuit dough, which comes topped with spicy sauce, an egg and several other delicious toppings. I don't know what else to say, friends: if you like breakfast, and you like pizza, you'll like this. Add it to you ever-growing "to try" list right now.
Noli's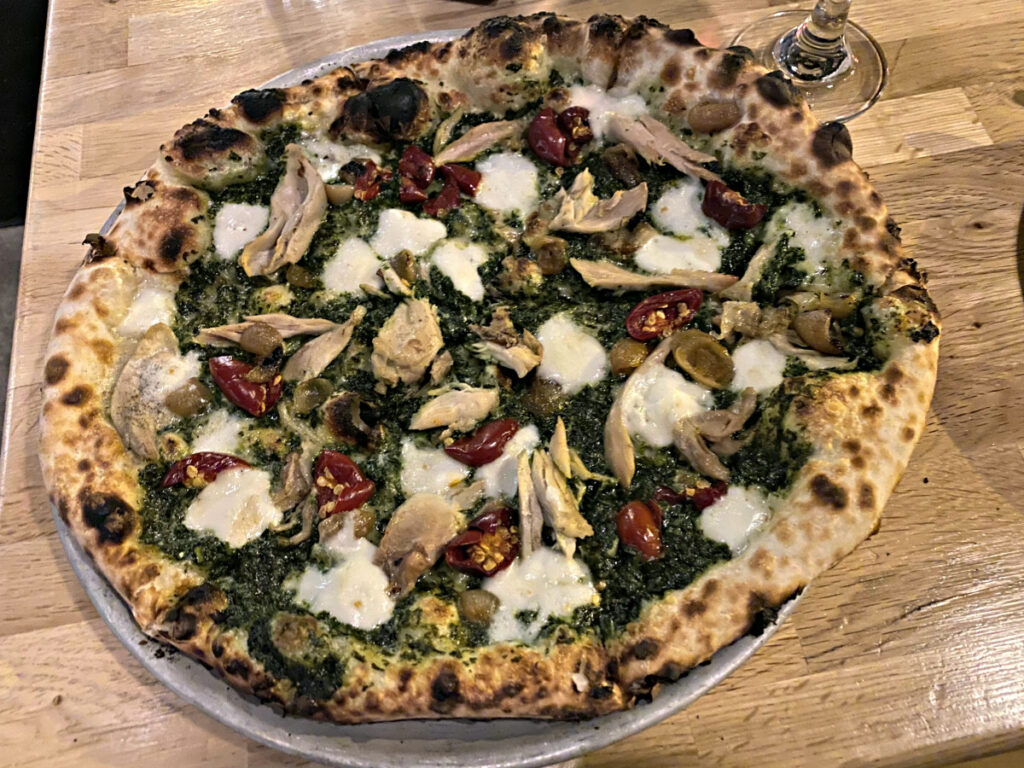 Noli's is a more recent SBH favorite. I know it's pricer than some pizzas in Omaha. Plus it's got that whole "New York water" thing going for it.
When I am truly in a pizza mood — and I mean a giant, thin crust, foldable slice with plenty of toppings mood — I start thinking about the DiManzo pie at Noli's. And once it starts, it doesn't stop until I have one. It's that good.
What is more Nebraska than prime rib pizza? (Maybe La Casa. But that's another blog post for another day.)
I am looking forward to trying their new grandma pie — it's been in the works for years — and in the name of pizza, I will try it soon. But in the meantime, I'm Team DiManzo all the way.
What's your favorite pizza place that got eliminated from the bracket too soon? Let me know in the comments.