It has been a real pleasure to return to restaurant reviewing this year. I knew I missed it; what I didn't realize was just how much. As we close out 2022 — a year that has been personally challenging for me on many levels — I just want to say a quick word of thanks to the Grow Omaha team for the opportunity, and to all of you, for still caring about what I think and reading the words I write about food in Omaha every other week.
This time around, I decided to write about my favorite five restaurants I reviewed this year, and throw in five more that while I didn't review, I deeply enjoyed — one I tried for the first time just a few days ago.
Finally, before we get to the list, thank you to all the chefs and service industry workers who continue to feed us, often with care and kindness. See you in 2023.
My top five restaurants reviewed in 2022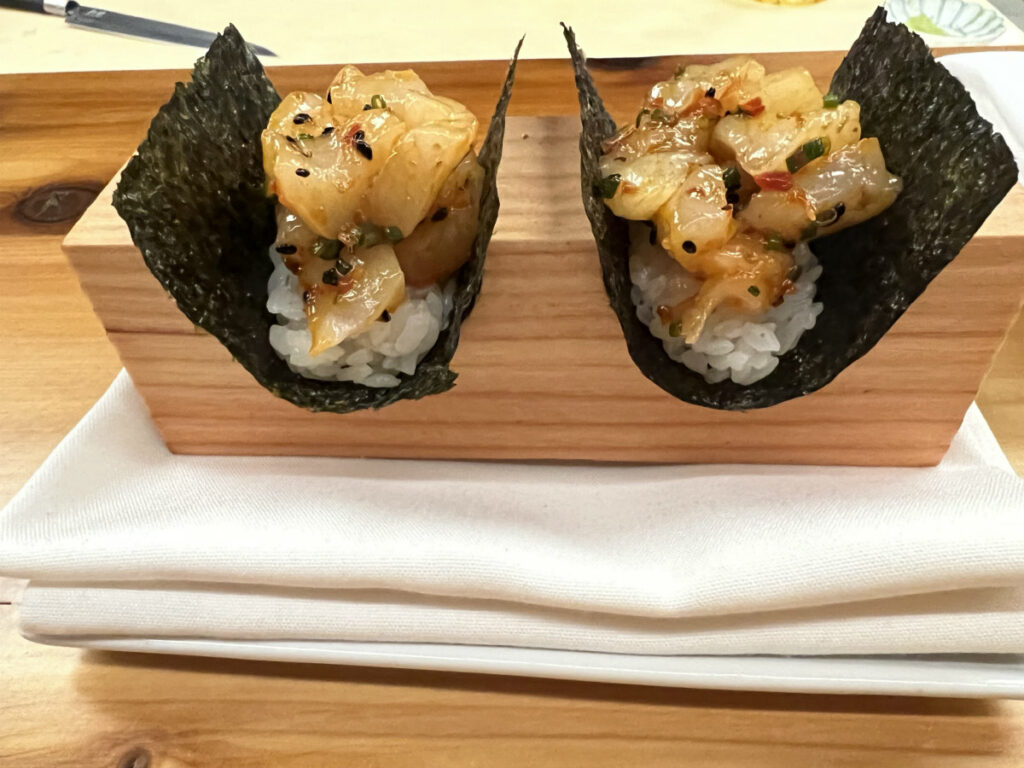 Koji, 8718 Pacific St.
I knew that Koji was going to be the first restaurant I reviewed, and it was a warm welcome back. It continues to be one of my favorite new spots of the year, and since the review came out, I've been back many more times. The menu continues to grow and expand. It continues to be adventurous. Chef David Utterback continues to introduce Omaha to Japanese skewered and barbecued meats and seafood, and is just doing it so incredibly well.
Our lineup of favorites included a juicy chicken breast coated in a flavorful green curry; a smoky, crisp chicken meatball with a tender center and crispy exterior served with an unusual cold egg yolk-based sauce; and the chicken belly, off the limited menu. There's also a long list of delicious small plates and a second list of sushi rolls diners will be more familiar with, whether they have visited Yoshitomo or not.
Utterback is savvy enough to understand that the way one introduces diners to new foods is by wrapping those more unfamiliar experiences inside what's already comfortable. He's doing that heavy lifting with the menu at Koji.
I, for one, am grateful. More than ever, this is what our city's food scene needs.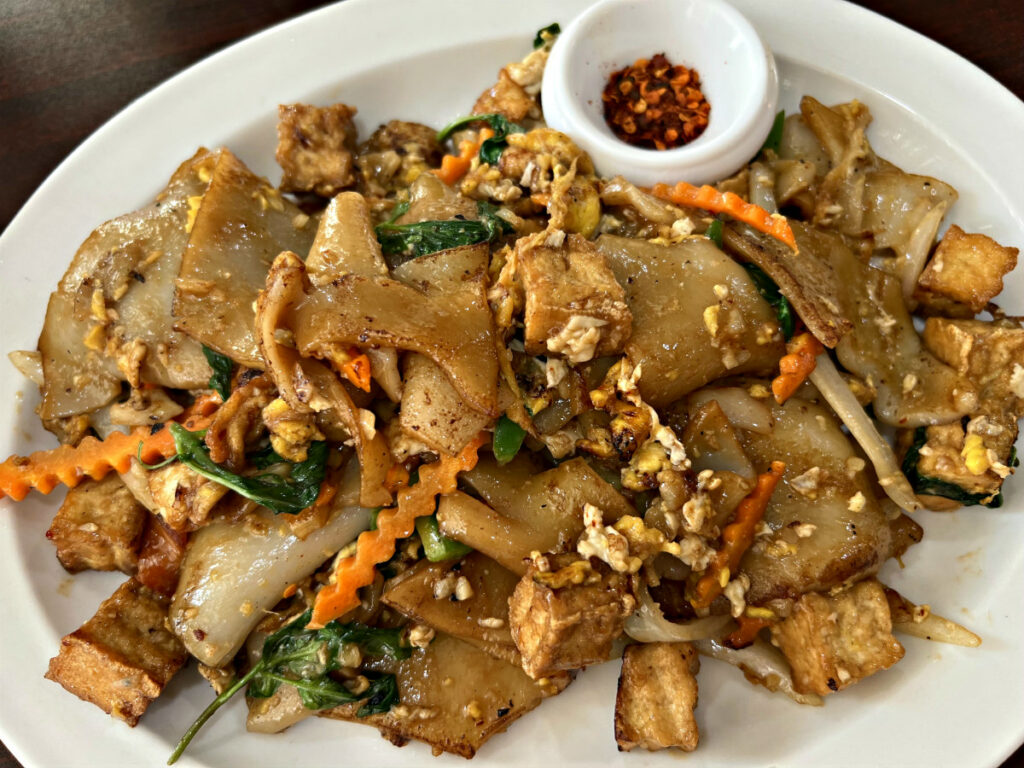 Khao Niao, 15505 Ruggles St.
After my review of Khao Niao came out earlier this year, I heard from the owners, who were absolutely thrilled at how many Omahans had found their way into their west Omaha Thai-Lao restaurant. That, my friends, is one of the reasons this whole thing can be super fun. I really liked the restaurant's Pad Kee Mao, or drunken noodles. The noodles here are almost like Italian handkerchief pasta: big sheets of broad rice noodles that tumble through the sauce and delicately fold over each other on the plate. They are so good I ate much more than I planned on, that's for sure.
I ordered my dish with tofu — diners choose from the usual protein lineup of pork, beef, chicken, shrimp or tofu — and the pleasing squares of tofu here are extra crispy and browned. The rest of the dish is stacked with crisp carrots, scrambled egg and fresh herbs.
Almost all the sauces are homemade, and across the board, we liked their noodles, curries and homemade crab rangoon. If you haven't been there yet, add it to your list for 2023.
Hacienda Real is just a fun place to eat. Almost everything we tried during our visits earlier this year was colorful, flavorful and, in some cases, served so searingly hot you had to wait a beat before taking a bite.
Every diner begins their experience with a basket of warm tortilla chips (yes, refills are free) along with a complimentary side of dark red, thin salsa and a warmed, creamy refried bean dip, which I liked quite a bit, too. Try a dip of both on the same chip.
I'd spotted the moleajete de mariscos on our first visit to Hacienda Real and, in an adventurous mood, decided to order it. At $24.99, it's one of the most expensive dishes on the menu, and here's why: it's a sizzling pile of shrimp, octopus, crab legs, tilapia and clams along with a variety of vegetables all served in an oversized Mexican mortar made of lava stone.
I had to wait a solid minute before digging into the bubbling hot dish, but once I did I found seafood nicely seasoned and well cooked. One note of caution if you do order this dish: take the seafood out of the moleajete once you start eating, otherwise, it gets overcooked as you get deeper into the bowl. I'd also recommend Hacienda Real add a seafood cracker to the lineup of utensils they provide, as crab legs are a chore to eat without one.
I like Hacienda Real. It's a place I think could fill the hole left by the recent closing of Rivera's, another of my Omaha favorite Mexican spots.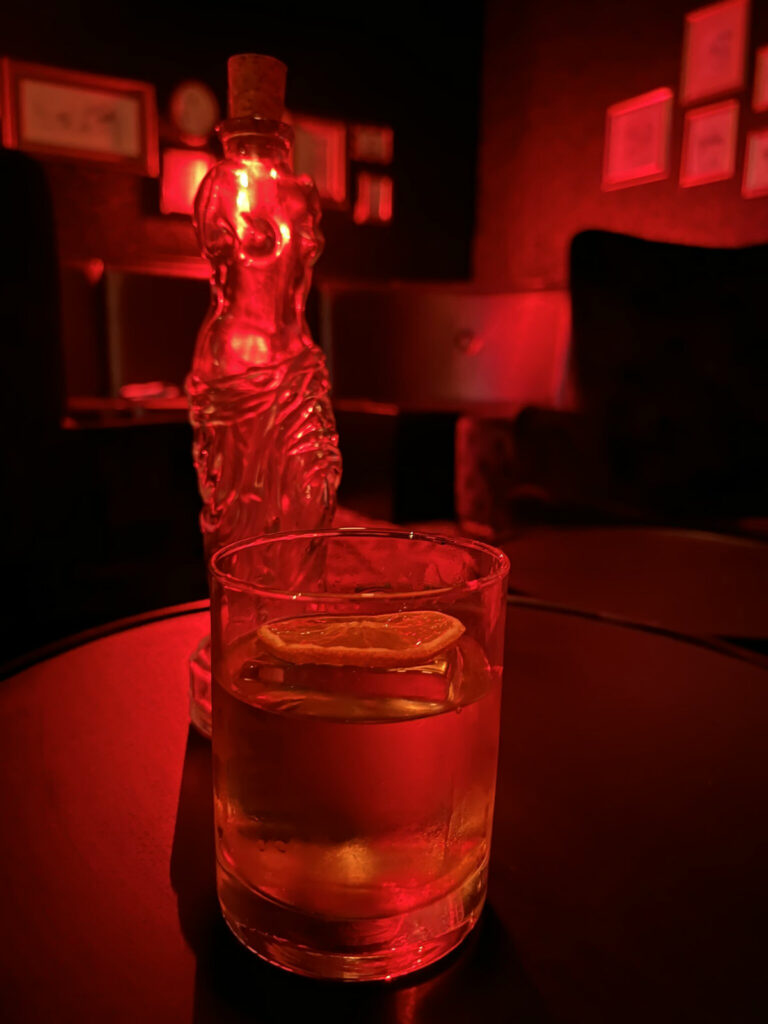 When I heard that James Beard semifinalist Jill Cockson was opening her first Omaha concept, I knew I had to make a special exception and do a cocktail bar review.
Anna's Place, the bar she opened with co-owner Devon Mundt, is decidedly a bar for cocktail-loving grown ups. There are no wines, no shots, no list of craft beers and no snacks, unless you count an edible cocktail garnish or two. And while the owners can make you any classic drink you might desire, I'd advise, after visiting several of Cockson's other bars, to stick to the list; we didn't encounter a single disappointing sip during our recent visits.
The Anna Wilson, one of the "Soiled Dove Auld Fashioneds," is the first drink on the menu, and it's served with drama: it arrives at the table in a Venus de Milo shaped vessel modeled after Aphrodite, the Greek goddess of love. Uncork the top and smoke curls out; scented with Frankincense and lavender, it flavors the drink, which gets poured over a fat square of ice in the accompanying rocks glass, that ice topped with a slice of dehydrated apple (another night, I had it topped with an orange, as its pictured here.)
Made with apple brandy, rye whiskey, honey syrup and Angostura bitters, the ingredients are simple but balanced, and the gentle smoky element pushes that flavor beyond the ordinary, invading both your nose and your palette as you sip.
I can't stop thinking about how the Underworld Exorcism looks under the bar's red lights. A twist on the Aviation, one of my favorite cocktails, it's made with botanical gin, violet and herbal liquors, fresh lemon and a house made hibiscus-Cubeb pepper syrup; the Indonesian pepper has a slightly bitter aromatic similar to allspice. It's delicious, complex and layered but still approachable. But what really sticks in my head is its garnish, a candied hibiscus flower, that sits atop the drink, pricked by a spear. Under the red lights, it eerily but also sort of beautifully resembles an anatomic human heart.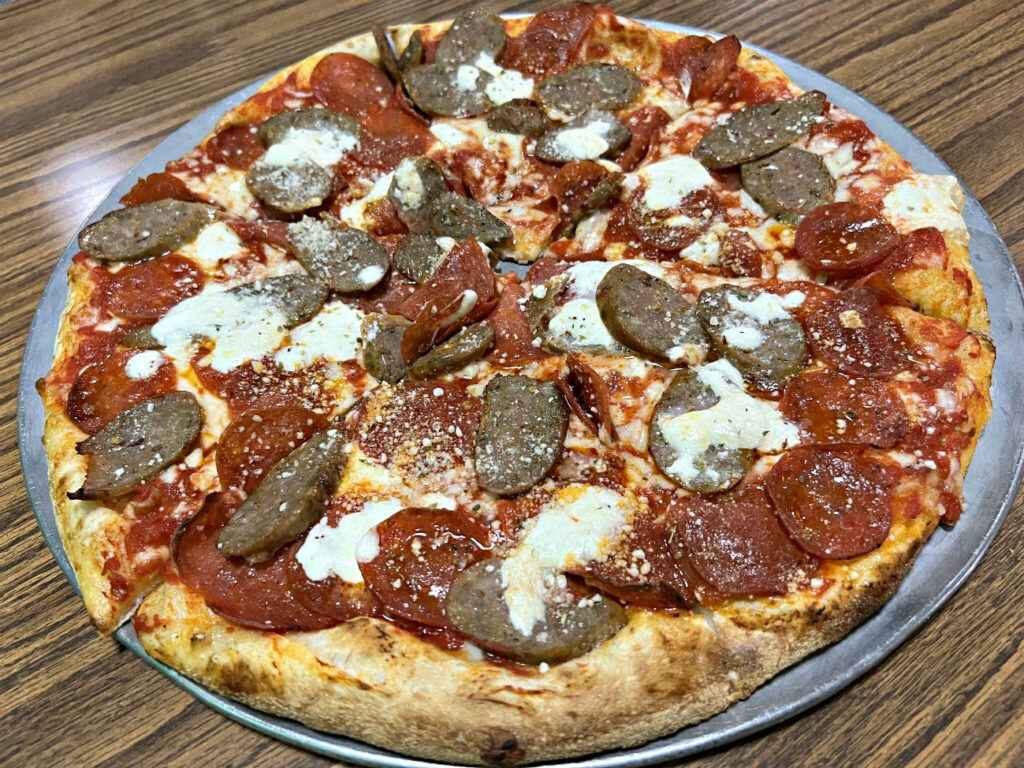 It had been a while since I'd returned to Virtuoso, and the first night, we ordered just one thing:
a 16-inch New Yorker pizza. If you order just one thing at this Benson pizza joint, make it this.
The crust is downright delicious, with a thicker profile than a Neapolitan style pizza, but still relatively thin all around — especially when compared to the thick Sicilian-style grandma pie that Losole now has on the menu.
The edge of the pie, colored to a beautiful hue of golden brown, has the right combination of crisp and chew that makes you want to put away slice after slice.
Losole lays down a thin layer of acidic tomato sauce and then any variety of flavorful, high-quality toppings. The New Yorker involves rounds of pepperoni stacked under ovals of sliced, house made Italian sausage, the meat nestled between a layer of mozzarella below and dollops of melted Burrata cheese on top. It's incredibly rich, punctuated with the heat of pepperoni, the spice of sausage and the creamines of cheese. The crust holds up miraculously under such weight, never getting soggy.
I love Chicago beef, and Virtuoso's is among the best Italian beef sandwiches anywhere in Omaha, no contest. I wrote in my notes "swoon worthy," and I stand by that dramatic estimation.
The beef, seasoned with garlic and a house-made rub, is served medium rare, topped with a crisp and spicy house made giardiniera and a layer of hot melted cheese. We got ours dipped in the beef jus, and the roll absorbed that flavor, becoming slightly soft while also staying partially crisp. It's a textural wonder.
Needless to say, Virtuoso has aged well, and remains one of the city's best pizza spots, hands down.
And five more places I loved this year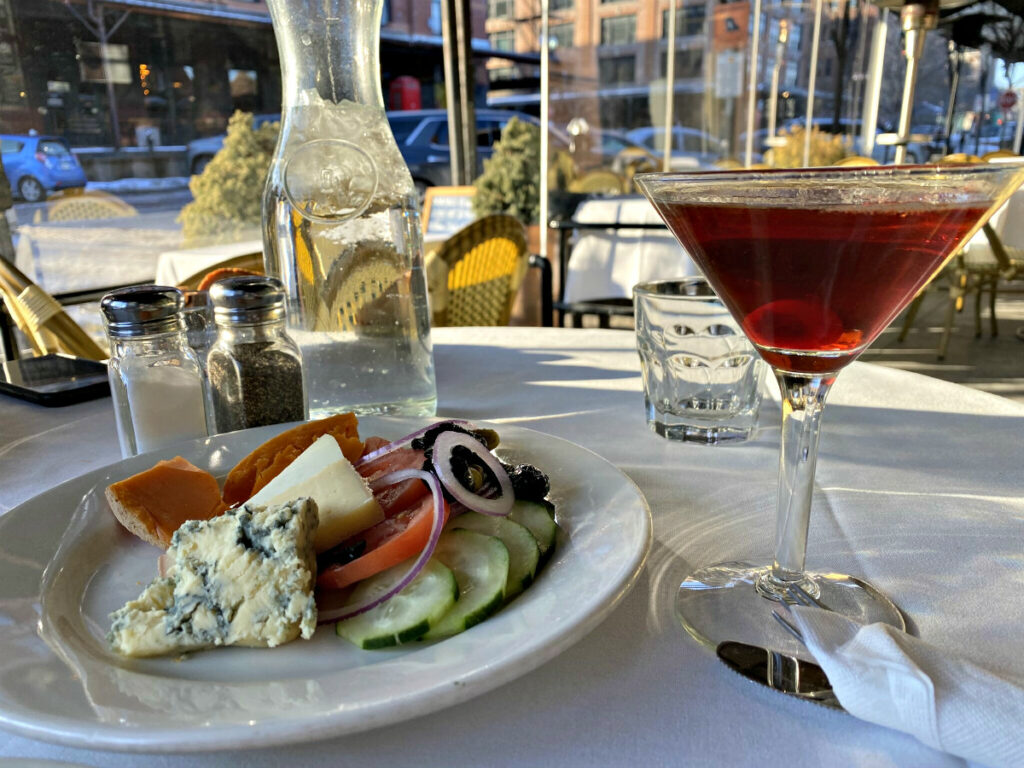 La Buvette, 511 S. 11th St.
If you're asking "has there been a year that hasn't gone by where Sarah loved La Buvette?" the answer is no. But I've learned to love it even more, somehow. It got us through Covid times with many layers and heaters on its patio, along with steaming bowls of whatever hot, savory dish was on the menu that night. It got us through the re-entry into the outside world, full of familiar faces and cheese plates. It got us through the 2022 Berkshire Hathaway weekend with wit and "Buvette Shareholder" passes. And it's where I will usher out this year and into the next, surrounded by friends and certainly by good food and wine.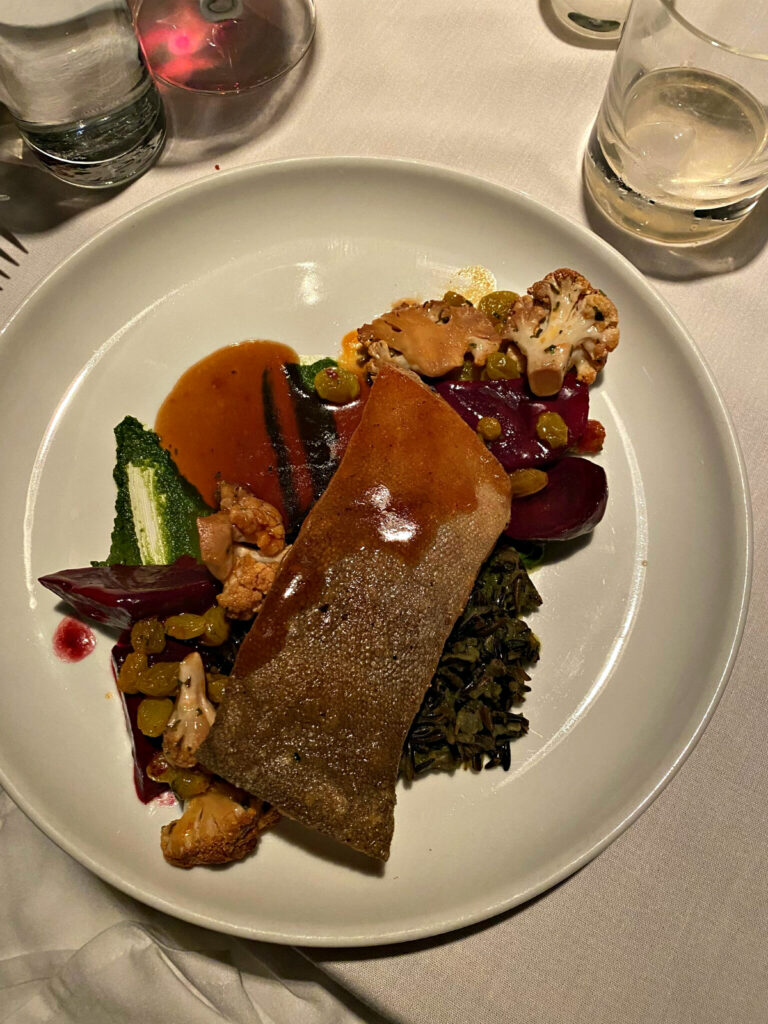 The Boiler Room, 1110 Jones St.
For most people, the sign of an excellent meal is probably a photo of every dish on their phone. For me? It's the opposite. Often, the food this year at The Boiler Room has been so good that I've completely forgotten to take a single photo, a sure sign that it's really, really good. The cocktail program, too, is still on point, and the Hansens have added the Boiler Room bar as a nightcap spot back to our regular rotation. I suggest you do the same.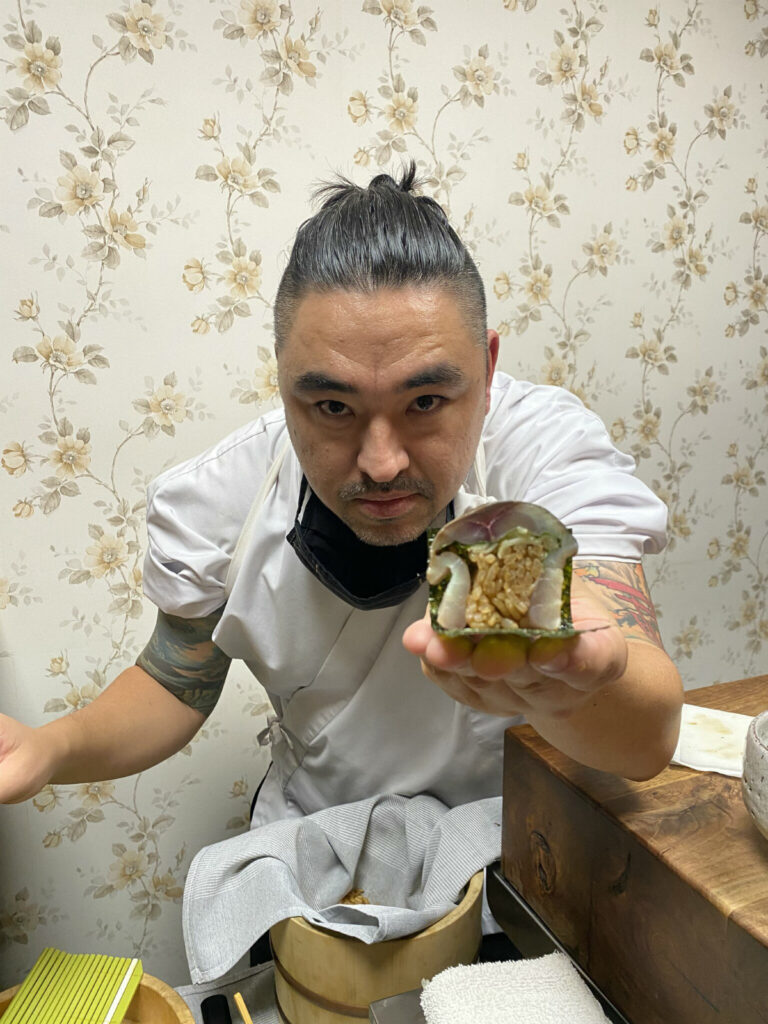 Yoshitomo, 6011 Maple St.
I know I've already got Koji at the top of this list, but I would be remiss if I did not recap some of the best meals I've had this year, at its sister restaurant in Benson. I've taken so many out-of-town friends to Yoshitomo this year, and they've left impressed. We've even taken our 10-year-old niece to Yoshi, who had her first try of crab rice and crab rangoon rolls (I think she mostly liked it, too.) During my last visit, I realized that the restaurant has quietly doubled the size of its dining room (and moved its door a bit to the west.) I can't wait to welcome 2023 with my first dinner at Ota, Utterback's new private dining counter where he serves his singular omakase experience.
Dante, 16901 Wright Plaza
This summer, I had one of the more memorable meals of my year at Dante, on their patio. Each bite — hyper seasonal, hyper local, super delicious — reinforced the restaurant's ethos. Chef Drew Statz builds off what chef and owner Nick Strawhecker built in a wonderful way. The pizzas and pastas at the core of the menu are still top-notch, but the seasonal small plates seem to be getting better and better. I'll be back in '23, that's for sure.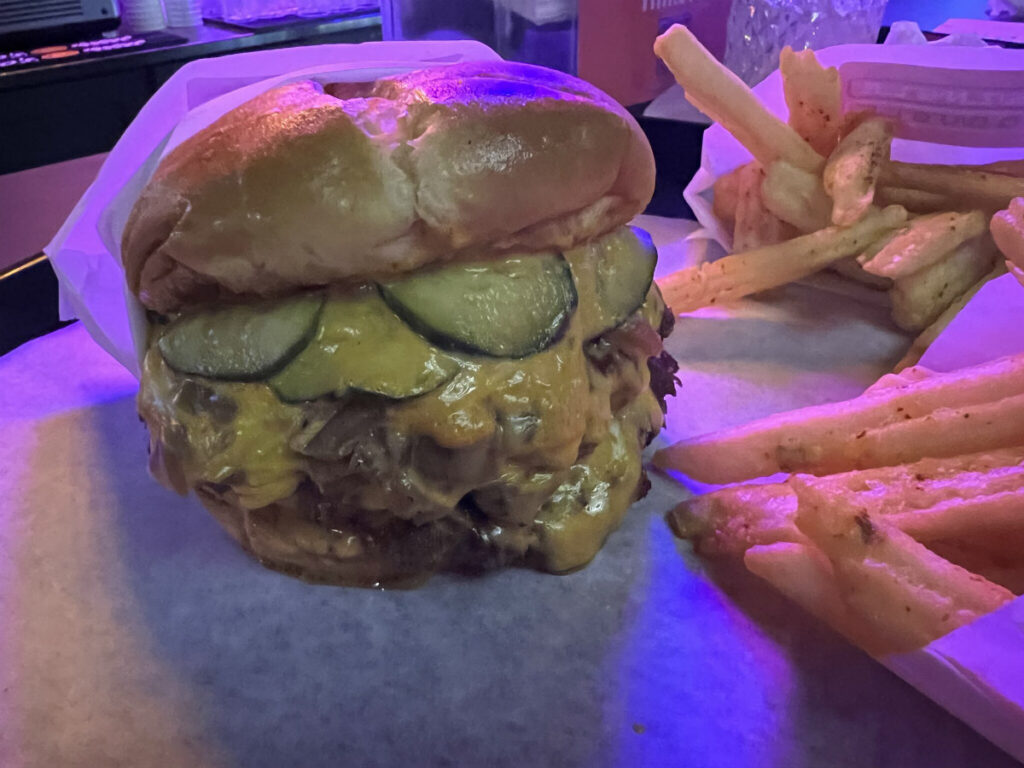 Single Double, inside Kamp, 3618 Farnam St.
I ate at Single Double, one of the new restaurants inside the reimagined Kamp food hall in Blackstone, just a couple of days ago. The latest burger from the mind of Kristina Lee — founder and creative mind behind Nice Rollz — is simply outstanding. Imagine if the Nice Rollz Spicy Bulgogi Burger (which many of us know and already love) got reinvented as if it came from Shake Shack, and that's where we're headed. Only two concepts are open thus far, Single Double and Concessions, which opened quietly this week, but Angel Wingz is coming soon, Lee said. After that, Nice Rollz will return, sometime in early 2023, in its new permanent space. If that's not something to look forward to, I don't know what is.